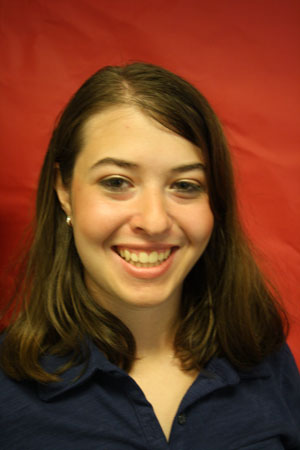 Halloween. It's a time to watch scary movies, host parties, carve pumpkins, trick or treat, and eat lots, and lots of candy. When  I attended Park View school,  I couldn't wait for our annual parade and Halloween festivities. It was so much fun to dress up and pig out on sweets. Everyone acted nicer on that day, including the teachers. With all of these positives, I don't really understand why Madison and Edison elementary schools as well as Lincoln Jr. High School  are not celebrating Halloween this year.  The reason provided?  Cultural sensitivity.
According to the Morton Grove Champion, District 69 has a new policy that "prohibits students from wearing costumes, and eliminates parades and passing out candy or otherwise celebrating the holiday." So is this a case of "How the School Board Stole Halloween?" The main  reason that the schools have banned the holiday is because of the negative connotation it brings when it comes to religion. According to some, Halloween influenced by themes of hell, the devil, and other creatures or events that can go against religious texts.
According to District 69 superintendent Quintin Shepherd via the Champion, the policy has been in the works for years and that his main reason for allowing the ban on Halloween "is cultural sensitivity….it's about being sensitive to our students' diversity."
Interesting fact- Halloween is strongly influenced by Christianity. Though not everyone is a Christian, one cannot say that Halloween defies all religions. Halloween is influenced by All Saints' Day and  All Souls'  Day, which honors saints and the recently departed as they travel to reach heaven, respectively.  It was believed that the souls wandered on Earth until reaching heaven and that All Hallow's Eve provided one last chance for vengeance on the living. Christians would dress up so as to hide from the soul's wrath. I understand that there are other people from different religions, including those of the Christian faith, who don't believe that Halloween should be celebrated. Clearly, some of the attendees  of District 69 fall under that category. I'm just saying, Halloween does have a religious basis. I'm all for respecting cultural diversity, Niles West is a proud supporter of respecting others, but to ban the celebration of a national holiday that has been a part of our culture since the late 19th century?
Think of the little kids at Madison and Edison!  Elementary school  is probably the best time in a child's life to celebrate Halloween. They get to dress up as pretty princesses as well as vampires! It's not about evil spirits. Elementary schools take the time out of their curriculum to plan parties and various activities. Middle schools still do this to an extent, but in high school teachers plan tests on this day. Luckily for us, West and North students have Halloween off this year, but as far as I know, none of our feeder schools do. A majority of Americans celebrate Halloween. To me, it's unfair that a holiday dedicated to eating candy should be stripped away from little children. If the school polled their students, I bet 95% would want Halloween festivities reinstated.
I'm not saying that we should ignore the opinions of people who are offended by Halloween. However, I don't believe a cherished children's holiday should be banned. I still vividly remember walking in my middle school's parade with my friends all dressed up, and my mom has tons of pictures to prove it. If I found out that Park View was planning to ban Halloween while attending it, I would be devastated. If a student is offended, then alternative activities can be planned and they can still consume candy so as not to feel left out.  If this is too much, then the students can stay home because in all honesty, not much learning will be taking place during the festivities, so it won't damage a student academically if he stays home.
Senior and District 69 alumnus Colleen Persaud is against the ban.
"I personally think that banning Halloween is depriving the kids in the district the opportunity for a very fun day. I also think it is a great teaching opportunity as the Halloween theme can be integrated in many different lessons during the school day. I always loved Halloween at Edison and I know many parents and community members enjoyed watching the Halloween parade, which will no longer take place because of the ban," Persaud says.
Senior and District 69 alumnus Rehma Bokhari agrees with Persaud.
"They shouldn't ruin it for the kids. They are like five to eleven years old. All they think Halloween probably is [is] just getting candy and dressing up weirdly."
Not all of the parents from District 69 are pleased with this plan. Senior Francesca Aguila said her aunt isn't happy that she can't send her son with treats such as cupcakes because Halloween can no longer be celebrated. What's interesting is when I posted a Facebook status looking for people who were for this ban, most people's responses were similar to Aguila, Bokhari, and Persaud's.
Once again, my goal is not to offend those who believe in this ban. However, a holiday is a holiday. I don't think it's right that people can't have fun and celebrate something that has been going on for centuries. I really hope that by the time Halloween comes around next year, District 69 will reinstate Halloween and deal with those who don't believe in Halloween in a way that won't offend those who do believe in Halloween.