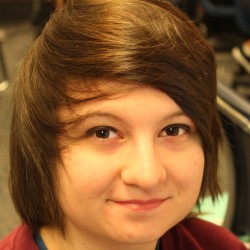 The annual Niles West Winter Spirit week starts today, and, to be honest, I just don't understand the point.  There are one too many spirit days during the year.  Some people go over the top, painting themselves completely red or wearing alien costumes.  Other people, however, don't bother participating at all. There really isn't any middle ground to be found. The days were recently announced.
Look familiar? They should, because they're eerily similar to all of the other spirit days we have during the year.
The only days I find moderately enjoyable are Wednesday, "Ugly Sweater Day" and Thursday, "Hat Day," which will help raise money for the victims of Hurricane Sandy. Other than those days, the lack of creativity is very obvious.  We literally have "Pajama Day" every Monday for every Spirit Week.  For most people that just means wearing the same thing as they always do.
If student government came up with some different themed days, then maybe it would be more enjoyable, and people would be eager to participate. The same old "Pajama Day" just doesn't cut it anymore.
Senior Nissan Malko agrees.
"I'm looking forward to Ugly Sweater Day, but besides that, I think the same days we have every year get boring and repetitive," Malko said.
It's certain that the creativity is mild, but that's not to blame anyone. I'm a low-key fan of the "Code Red" day. It's humorous to see my peers charge through the hallways and rage just because it's the Friday two weeks before Winter Break. I think that if we want spirit days that are actually fun and reasonable, then we should all give our ideas to student government and go from there. Shout out to my peers who are actually dedicated to the Spirit cause, but newsflash to Student Government and Ms. Ogulnik, the entire school needs to actually participate in picking spirit days, otherwise we just won't care anymore.
Don't even get me started on the Holiday Assemblies. Let's be honest, everyone is a fan of missing school to go to an assembly and sit with friends. But a lot of students don't even bother going. It's also the same thing every year. We watch sports teams get honored, and then what seems to be an increasing amount of weird videos. Sports teams are important, sure, but there are clubs and groups that don't get the attention they deserve. There's always room for change in the ways we celebrate school spirit; it doesn't have to be a tradition every year.