DECA Comes Away with 53 Medals at North Suburban DECA Area Competition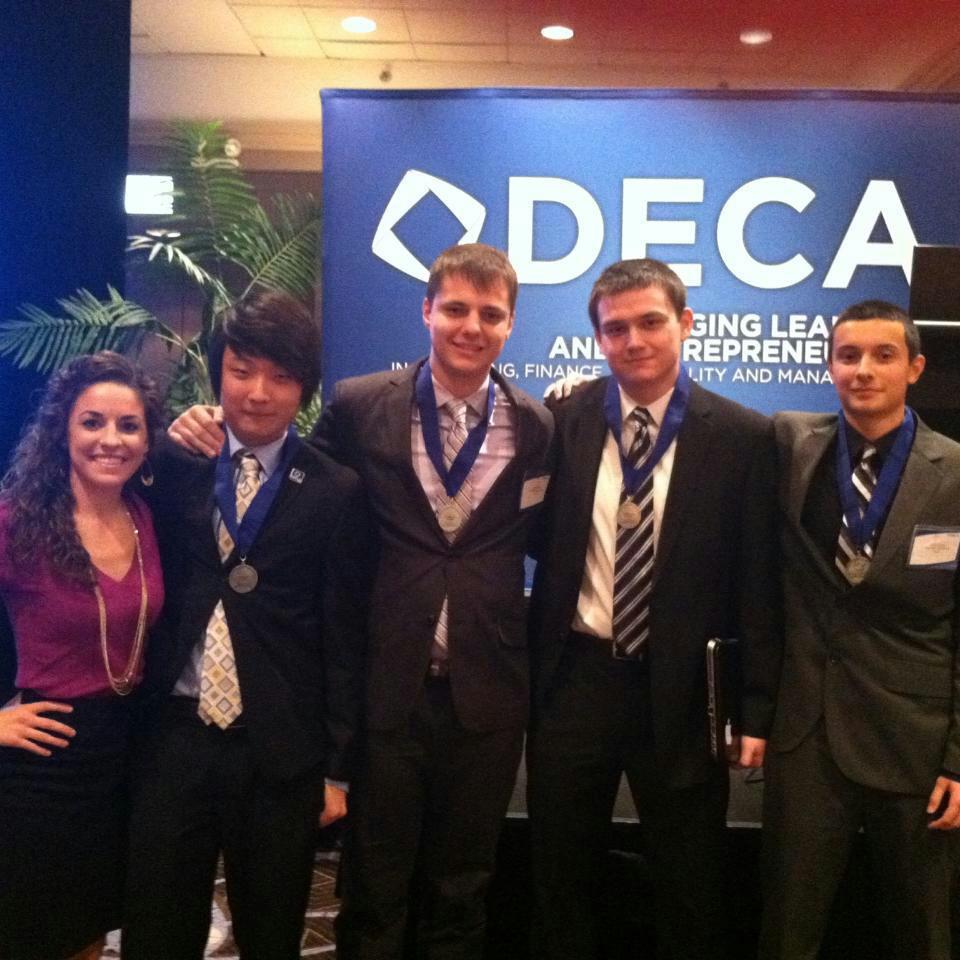 By Mara Shapiro
December 13, 2012
DECA attended the North Suburban DECA Area Competition at the Rosemont Convention Center Tuesday,  Dec. 4, where they competed in economics competitions, role play events, and specific category competitions.
The following members received medals for first, second, or third place  in economics, role play,and/or specific category: seniors Dario Jurkovic, Thomas Williams, Zack Mubark, Josef Matuschka, Syed Bukhari, Lois Le, Spiro Tsirikolias, Sneh Sukhadia, Stephen Kim, Tony Soldo, Cody Inglesby, Robert Urosev, Talha Ahmed, Sony Shajan, Aid Idrizovic, Ken Banchoencharoen, Patrick Drozd, Vera Ratner, and Zayna Usman, and juniors  Smita Jain, Timothy Chan, Jessie Amga, Zuzu Antonow, Valya Borisova, Anna Antonow, Valerie Fung,  and Connie Dang.
DECA sponsor Eric Lueder feels that the DECA team prepared well.
"The students worked harder than ever before, studying tests and preparing for role plays," Lueder said.

Jain believes West DECA came away with many medals because of good preparation.
"We were there to compete in our respective categories, and I think we did well because we had prepared for the role plays at our meetings and our advisors had gotten together a lot of preparation material, such as practice test and sample role plays," Jain said.
Senior DECA member Dario Jurkovic feels proud of his accomplishment.
"It was nice finally getting a medal in a role play because I'm always nervous going into it. In the end I did what I felt like was my best, but more importantly I had fun with it," Jurkovic.
"[DECA] understood [how] important it is to prepare and not just show up and hope to do well," Lueder said.