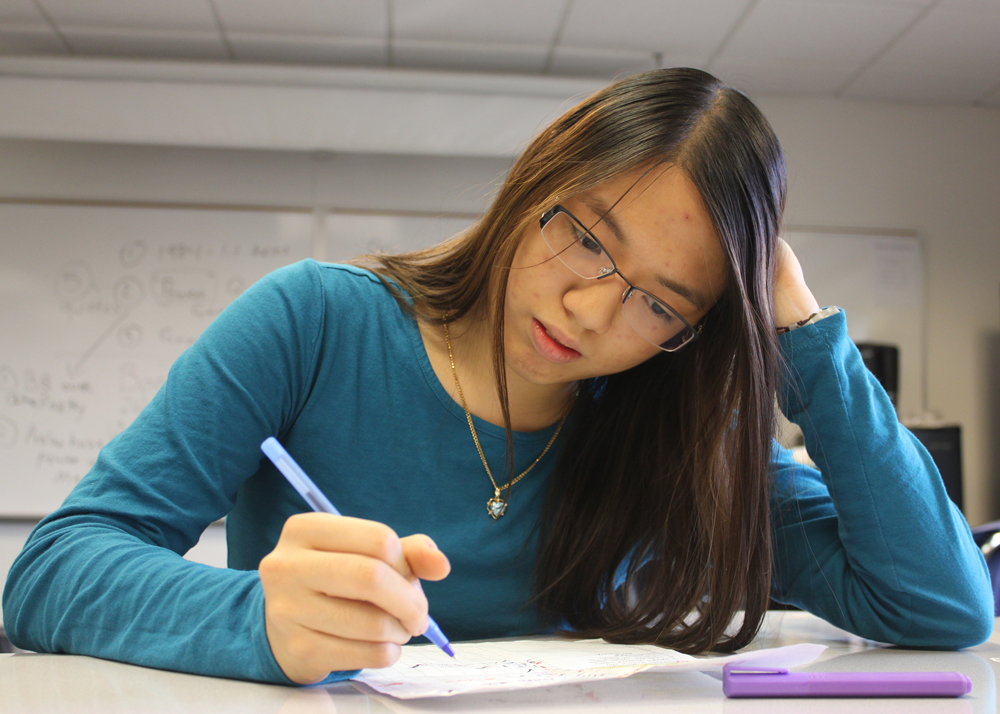 Vicky Robles
Congratulations, Niles West — we made it. Second semester has its own connotations for different classes. For the class of 2013, it means attempting to avoid the inevitable contagion "senioritis" for as long as possible. For the class of 2014, it means the hardest semester of high school. Regardless of the level of difficulty of the upcoming semester, one thing is certain: second semester finals.
And we're actually happy with them for once.
The new final schedule called for some drastic changes. As you all know, finals were scheduled by subject rather than class periods. Students had to face the hassle of finding the testing rooms, because let's face it — after four years, no one still knows where room 1610 is. Then there was the whole deal of rescheduling finals if conflicts existed. Waiting in long lines at the main office to solve an issue that didn't have to exist in the first place became very aggravating to some of us. But it gets better — students could only make up the exams during the make-up sessions, not during one of their free periods.  The make-up testing room, more commonly known as the student commons, was loud and packed, which made it a difficult testing environment.
However, the mess with conflicts only affected a small percentage of the student body. While some of us were taking make-up exams in a wild room, the rest of us were home, cuddled on the couch watching "Breaking Bad." With the changes to the schedule, students only had to attend finals when a test was executed. Most seniors didn't have an English final, and many electives didn't have a scheduled final — this means lots of time at home "studying."
But when we were actually studying, it was a lot easier. Since all classes for one subject are taking the test at the same time, it was easier to meet with study groups before the exam. More work got done in less time, and the work wasn't as draining as it has known to be. Additionally, the schedule was worked out so the difficult tests were fairly spread out between the three days of testing.
Looking back, first semester finals weren't too bad. The anticipated chaos wasn't as bad as suspected, unless you consider the freshmen English classes being distributed the wrong exams. But overall, operations ran fairly smoothly. Teachers, and some students, may not like the fact that they were not proctoring their own exams, but for the most part, it wasn't a big deal. We look forward to having this schedule in the future, as long as the kinks get worked out.