Echo Effect and High Fidelity Place Second in Competition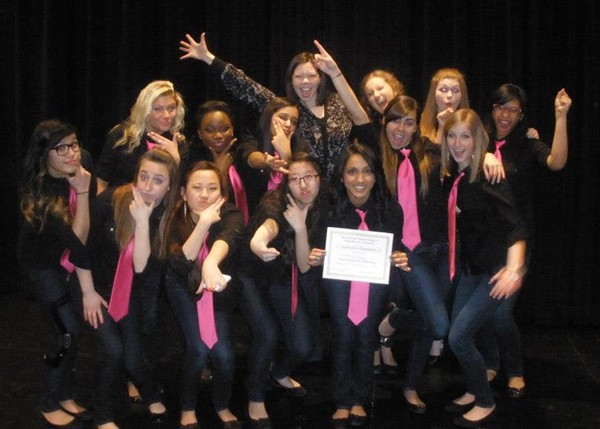 Niles West's choir groups, High Fidelity and Echo Effect placed second in the overall ICHSA competition.
They only came up short by 16 points, and according to ICHSA, that is one of the smallest possible margins in competition.
"The competition was very close," choir director Amy Branahl said.
Echo Effect was awarded with "Best Arrangement" for senior Michael Kim's rendition of "I Don't Want to Be" by Gavin McGraw.
Another Echo Effect member, senior Doug Bako, was voted "Best Vocal Percussionist" by the competition's crowd.
High Fidelity members are: seniors Mary Giffen, Kristina Nguyen, Grace Kim, Lisa Peter, Becca Gratch, Heasu Kim, Sondra Vujovich, Natalia Nodarse, Christina Philip; sophomores Dimitha Purba,  Samina Kassam, Marilyn Metz, and Veronika Sostaric.
Echo Effect members are: seniors Rishi Patel, Steven Cristi, Kim, Bako;  juniors Vinay Patel,  Kahlil Sassa, Surdeep Chauhan, freshman Richmond Landicho, Alex Gruezo, Sama Herman-Griffiths.