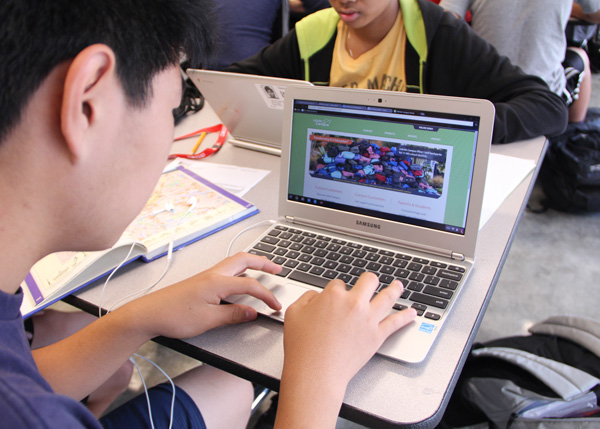 Niles West has adapted a new grade program, Infinite Campus, for the 2014-15 school year.
According to chief technology adviser, Guy Ballard, the change was initiated because Pinnacle (PIV),  the district's previous grade program, was discontinued.
"I believe that students and parents will have a much richer experience with the new Infinite Campus Student and Parent Portal," Ballard said.
This new system allows students to view their schedule, assignments, grades, lunch balance, teacher comments, and it also comes as an app unlike the old program.
Some teachers said they are having difficulty adjusting to the new program in the short time span since school has started.
"I was used to and conditioned to the older program, but I'm not with the new one. It's going to take some time to get adjusted, which takes time away from my teaching and facilitating," said social studies instructor William Pistorius.
Some students said they find the new program easier to use.
"I like Infinite Campus," sophomore Miriam Jordache said. "I have an app on my phone, and it's easier to log in and easier to find things."
 Darsea Hajdarevic contributed to this article.