Sports Videos Eliminated from Pep Assemblies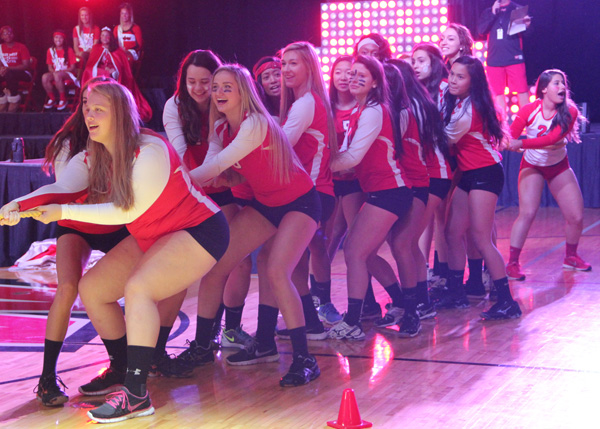 Niles West pep assemblies will no longer include videos made by sports teams, clubs, etc. starting with the upcoming winter assembly, according to activities director Katie Odell.
Odell said she made the decision to cancel videos after some teachers complained that some students were not able to see or hear the videos. In addition, Odell wants to make the assemblies more interactive.
"The point of the pep assembly is for live interaction, it's an event not a video-watching ceremony," Odell explained.
Sports teams who have been affected by this change are still able to perform whatever they want live for  the usual three minutes, which replaces the potential video. This primarily affects sports like gymnastics and swimming, who need their own equipment to perform.
"I feel as though we aren't going to be represented as a team at Niles West. And we can't perform anything because we're a water sport. We can't just shoot baskets like basketball," senior swimmer Matt Lefler said.
Others students said they were pleased about the change.
"I feel that it's a good thing because then there is more talking and interaction involved than there would be if videos were playing. It'll only lead to more involvement and interaction in the assemblies, which is better for everybody," senior Maya Caballero said.
Odell said the decision isn't necessarily permanent.
"It can always be changed back depending on how it all goes," she said.
Loading ...