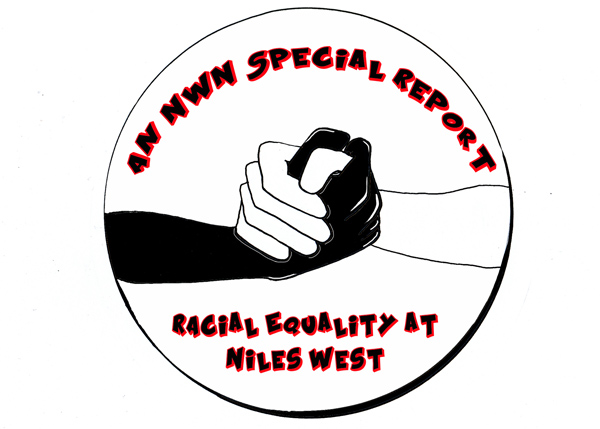 A few months ago the NWN staff underwent a day-long race-and-equity training program. Although this was the NWN's first encounter with this kind of training, it is not new within district 219. Administration and staff have been participating in race and equity training since the beginning of the school year in efforts that are directed toward the board's 2015-19 strategic plan, which was approved last March, according to ELL director Corrie Wallace.
For administration and staff there have been equity sessions held during institute days, local and national summits and seminars, national training programs, and so on. All these training programs and sessions are in attempt to talk about the various issues of oppression that are ubiquitous in our world today, Wallace said
"It's all in attempt to talk about all of the power systems at play and how to address that," she said.
Students have also been participating in similar programs. The training we had as a staff this year was completely new for all of us as well as for the district.  Students from North and West have come together to create a new club, SOURCE. They meet with other students on a monthly basis, allotting time for collaboration and learning.
"This training is taking place because our district has a strategic plan to provide an equitable learning environment and experience," Wallace explained. "It's important that we're very conscious of who our students are and how to best treat their needs."
The NWN staff believes it is very important for everyone to realize the efforts the district is making to educate, integrate, and assist our diverse community at Niles West. In a time of racial injustices, misrepresented minorities, and controversial crises in our country, the importance for us to write about race and identity through our own personal lenses has become increasingly salient. The training we underwent clarified common misconceptions, and taught us to be journalists who write with as much foreknowledge and truth as possible. Through this ongoing series, which kicks off today in honor of International Weeks at Niles West, we will examine students' and faculty members' stories and journeys, especially in terms of their racial and cultural identities.
Image Created By Valentina Zadro.