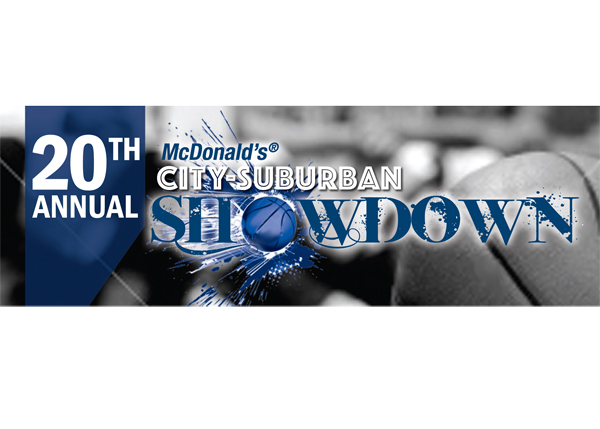 For the second year in a row, Niles West will host the  McDonald's City-Suburban basketball showdown tomorrow evening.
The first of two games tips off at 6 pm in the contest gym– it features a competitive suburban battle between the Highland Park and Lake Forest boys varsity basketball teams. Following game one, two of the state's top teams, Chicago's Simeon Career Academy and Lincolnshire's Stevenson High School will look for bragging rights in the exhibition match that is expected to tip off around 8 pm.
According to Niles West's Athletic Director, Kendall Griffin, Niles West is a strategic and ideal location to host the showcase. "We are close to the city and suburbs and with that a lot of fans can come out and watch these amazing players do what they do best. Another reason why they chose Niles West," Griffin said, "is because they've told us that they like our facilities and our main gym and like that there's a huge fan base of basketball here at Niles West."
Though both games are technically exhibition matches, Griffin believes a lot will be at stake and the games will be very worth watching. "They might have to face [each other] later in the playoffs and this would be a huge advantage to every team– to really see how their opposition plays and to have an idea of what to do next time if they see them," he said.
Tickets for the game can be purchased– while they last– in the athletic office for $10 each.