Tribe Called West Places Fourth at Louder Than A Bomb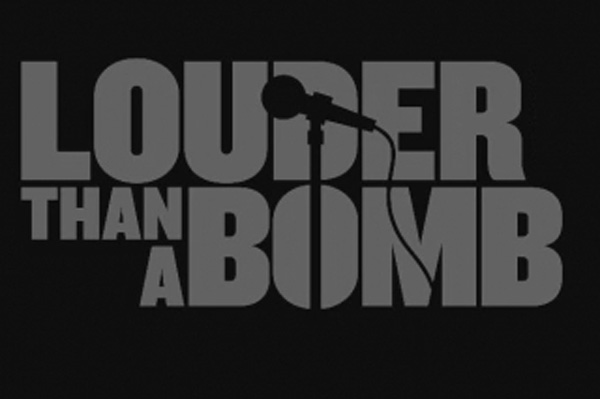 Niles West's poetry slam team, Tribe Called West, placed fourth in the city of Chicago this past weekend at the Louder Than A Bomb finals. Louder Than A Bomb is the largest youth poetry festival in the world, and the Chicagoland competition includes local teams along with a few from Indiana.
"Every team that enters the competition has two bouts, which is a slam competition between four teams. In order to get to semi-finals, the organization selects the top scoring teams. There are four bouts at semi-finals with four or five per bout, so roughly 18 or so teams. The team that gets first place in their semi-finals bout moves onto finals. Finals were held at the Arie Crown Theatre, and we had an audience of about 4,000 people," senior Stephanie Nahhas explained.
After having advanced to finals, the team placed fourth overall in the Chicago competition.
"Our team did phenomenal this year. We had such a wide variety of stories that we got to share with so many people. We never expected to make it to finals; we were in it for the art and being able to come together as writers to help each other. Once we started to move ahead in the competition, it would be a lie if I said we didn't want to win. We wanted to, badly," Nahhas said. "Despite our performances, by Rita, Amina, Jordan, Raheel, and myself, we didn't get the scores that we had hoped for. The judges were definitely looking for a certain theme that not all our poems had. But it was definitely an experience that we all won't forget."
The team is led by English teacher Paul Bellwoar and members include: Stephanie Nahhas, Rita Carmona, Mikey Malina, Jordan Goldberg, Raheel Khawaja, Julia Lohan, Paul Ceneac, Y'ameen Siama, Amina Dzananovic, Charlotte Namakula, and Thea Gonzales.
The bond the team has built throughout the year is undeniable.
"I think can speak for all of us when I say what we're gonna miss the most is spending Saturday morning at practice, whether it was group editing, fighting over donuts, or getting distracted and watching Youtube short films," Nahhas added.
"I think we did really well, we all really connected and have grown as poets and as a team, we've gone farther than almost every Niles West team in the past. I'll miss being with people who I feel so comfortable with and spending hours just talking about poetry and arguing about words," senior Rita Carmona explained. "We're all really important to each other and we have a really great connection as a team, so it's going to be hard to have this end but I know all the seniors are looking forward to coming back and helping out in the future like other alumni have done."