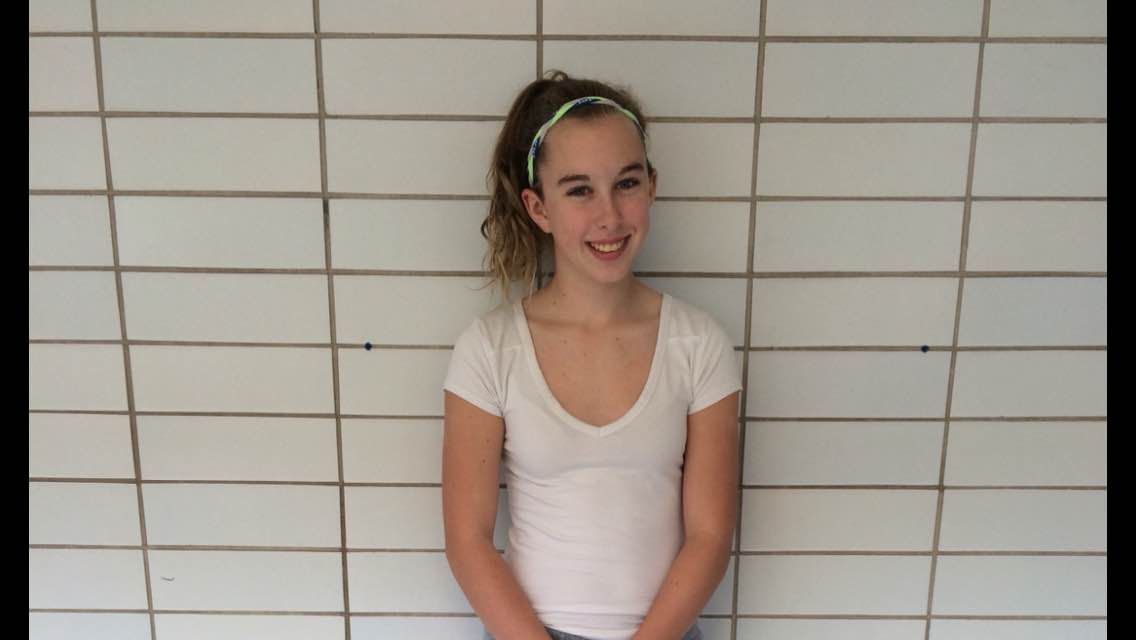 Niles West freshman diver Grace Bencivenga has had quite a year so far. Bencivenga was cut from the freshman volleyball team and was heartbroken and devastated.
Bencivenga had never even considered doing another sport for fall, but after she was informed of a diving team here at Niles West, she jumped at the opportunity. Friends from the diving team encouraged her to join. Bencivenga joined the sport that she could not have seen herself doing.
"I wouldn't say that I was happy I didn't make the volleyball team, but it definitely opened my eyes to new opportunities that I never could have seen myself doing," Bencivenga said.
Ever since Bencivenga was a young child, she always thought diving looked like such an adventurous and fun sport, but never imagined herself doing anything those girls were doing.
Bencivenga describes her first time diving as a nerve wracking and intense moment because all of her training had led up to that moment. After Bencivenga started diving, she began intense practices right away and it was soon time for her first competition.
"My first time competing was really hard for me because I didn't know I was competing that day, and I was so nervous. After I got all my nerves out, it was fun," Bencivenga said.
Leaders of the diving team, senior Natalie Palmer and junior Sarah Veliciu say they first got interested in diving after some friends encouraged them to do it and much like freshman Bencivenga, couldn't have seen themselves doing it.
Now their team is much bigger than last year and captains have high hopes for the team this year.
"Last year we didn't have any freshman, so it is a big improvement for the team and a lot of people are learning some new dives so this will improve our team overall a lot," Palmer said.
Bencivenga instantly fell in love with the sport and describes her first practice as a scary one and one she will never forget.
"I definitely feel different in my confidence and ability level for diving then I did the first day," Bencivenga said.
Bencivenga continues to learn new dives and loves the environment because all of the girls are very supportive and very helpful when trying to learn new dives.
Veliciu said the diving team is looking very good this year especially with all of the new members on the team this year compared to other years she has been diving.
"The goal is to do well in our meets obviously, but also to perfect our dives so we can make it to conference and then work towards state and nationals," Veliciu said.
Bencivenga describes her experiences on the diving team as a learning experience for her.
"It has taught me the meaning of a team in a whole different way because this is unlike any other team I have ever joined. It's different than a volleyball team or a softball team. The bond I have already created is what makes this team different. But I love it in a good way," Bencivenga said