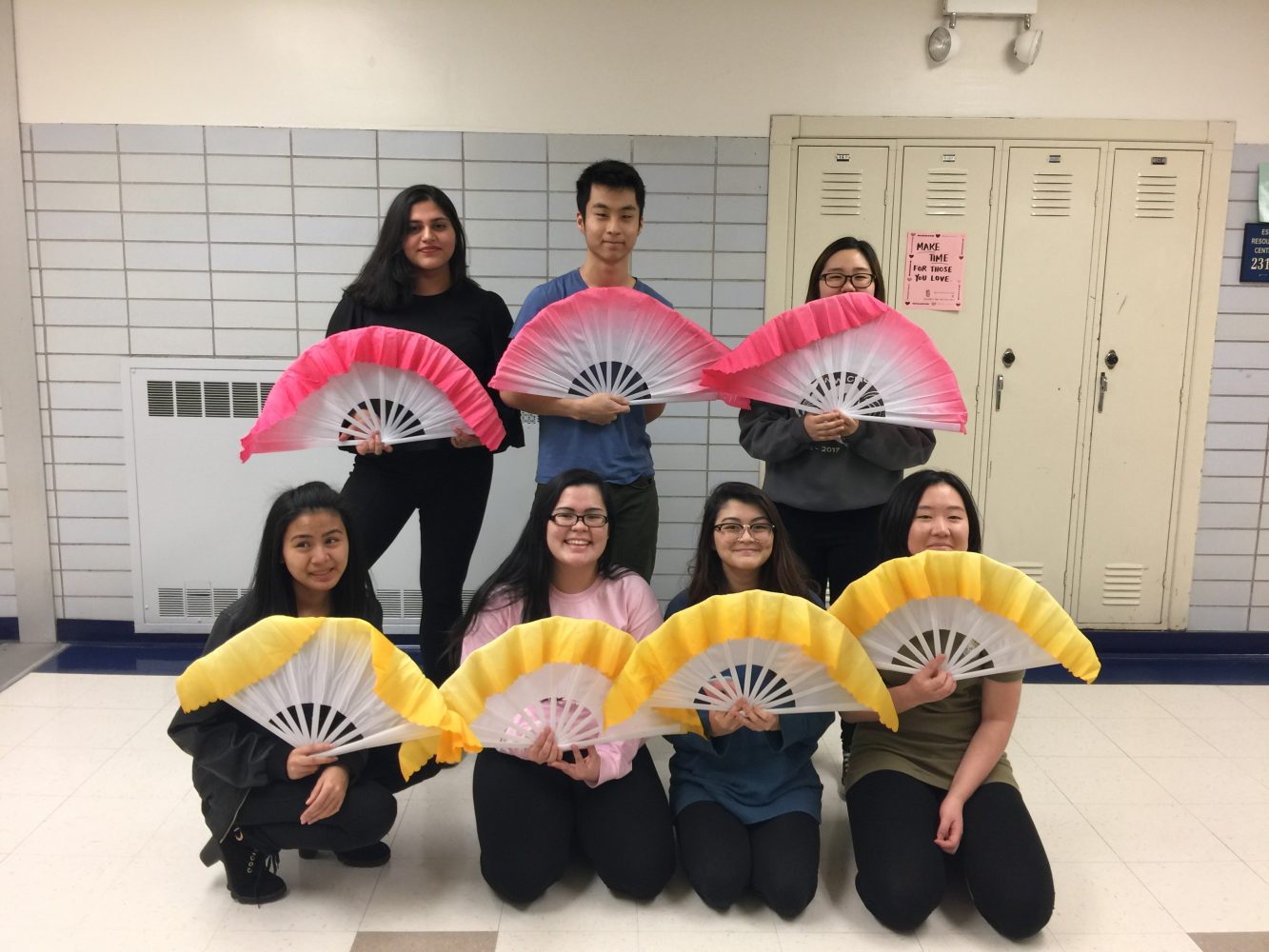 Editor's Note: This is the second in a series of nine international week stories about Ethnic Clubs to highlight the diversity of Niles West.
Starting rehearsals all the way back in September, Chinese Club has been working to perfect their colorful, authentic dance for their performance at Niles West's International Night on Friday, Feb. 24. Along with their traditional fan dance, the members prepared a more modern dance for the opening ceremony at Skokie's Coming Together on Saturday, Feb. 11.
"A lot of our meetings from November to February end up being practice for international night. We also try to do a social, community service event every spring. Every year we do Boxes for Love, and this year possibly Feed My Starving Children," co-sponsor Wileen Hsing said.
From providing snacks to making sure everyone stays on task, the long hours of rehearsing are worth it for co-sponsors Hsing and Gloria Kim.
"A lot of them start out as freshmen and they stay with us for four years, and you get to see them grow," Hsing said about the Chinese club members. "They're also productive and do everything that I want them to do; they're all just great kids."
Senior member Saara Deenar contends that all of the long rehearsals spent together have brought many new friendships and helped current ones grow.
"The whole group in general became closer just because we always practice together, and sometimes we would go get food after our long rehearsals," Deenar said.
Chinese Club is a great way for students to interact with the Chinese culture.
"Freshman year I took Spanish, but I immediately regretted it," senior member Tina Truong said. "The only way that I get to be a part of the Chinese culture is Chinese Club, and I have been a part of it since."
To bring their culture to Niles West, Chinese Club will be selling tradition Chinese food during lunch periods for International Week.
"During the international feast, we order food from China Chef and then sell it to students during lunch periods so students can have a taste of authentic Chinese food," Deenar said.
By exposing Niles West students to authentic Chinese culture during International Week, Chinese Club members hope more students will come to appreciate the many benefits of taking Chinese and joining their club.