Review: Unpeeled by Cage the Elephant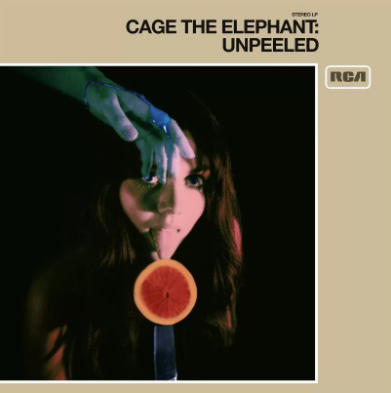 By Ella Ilg, Staff Writer
September 19, 2017
Hang on for a minute...we're trying to find some more stories you might like.
Beloved alternative band Cage the Elephant announced their newest LP, Unpeeled, on June 22, 2017, two years after their last full album. Fans reacted with excitement but quickly received a drop of disappointment when they realized it was simply an album of Cage the Elephant's live acoustic performances. The music is a composition of live recordings from a concert in Nashville, Tennessee.
Expecting some new music and receiving alterations of the band's songs instead can be underwhelming, but the actual release on July 28 brought some really interesting sounds. It reached particularly high on the charts for a live album, being 61 on the Billboard 200.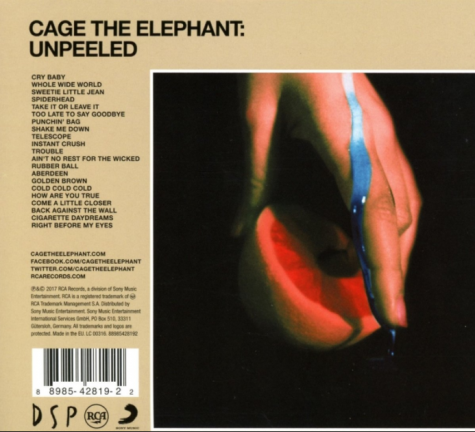 The most intriguing part was hearing the live versions of the songs off Cage's 2013 album Melophobia, which focused on vocal autotune and had a likeness to the technofunk of a B-52's song. The music seemed to be missing a lot of the original sound when transformed to a live concert. It's very difficult to sync a techno-style backing track to a live concert, so the absence was very evident in the live version. The songs were toned down and a little empty sounding, which isn't necessarily horrible, but for someone who loved the sound of the studio album, the live version paled in comparison.
The other albums translated very well to the live performance, as they had very little in studio editing compared to Melophobia. Cage the Elephant is definitely one of those bands that makes a point to change their sound every album, and the live LP really makes all of the different sounds on their four albums blend together into the same style.
The toning down of these songs isn't all bad, though, and there's definitely a calm feeling that comes with Unpeeled. Their loud funky songs like "Spiderhead" and "Punchin' Bag" are calmed down to make for an easy listening album perfect for a long night walk or a drive around the city.
For a live album, however, Cage really showed how talented they are at translating their music to a live format. A lot of bands don't excel in this; it's an example of their raw talent away from the studio, away from autotune and backing tracks. The audio quality of the LP is also incredible, considering the fact that it was recorded live in a closed auditorium space that occupied 2,000 fans.
If you've never heard of Cage the Elephant, this is definitely an album to check out, as it works as a great introduction to all of their most popular songs. If you're already a fan, it's one to put on your "to do list," just to listen and form your own opinion.