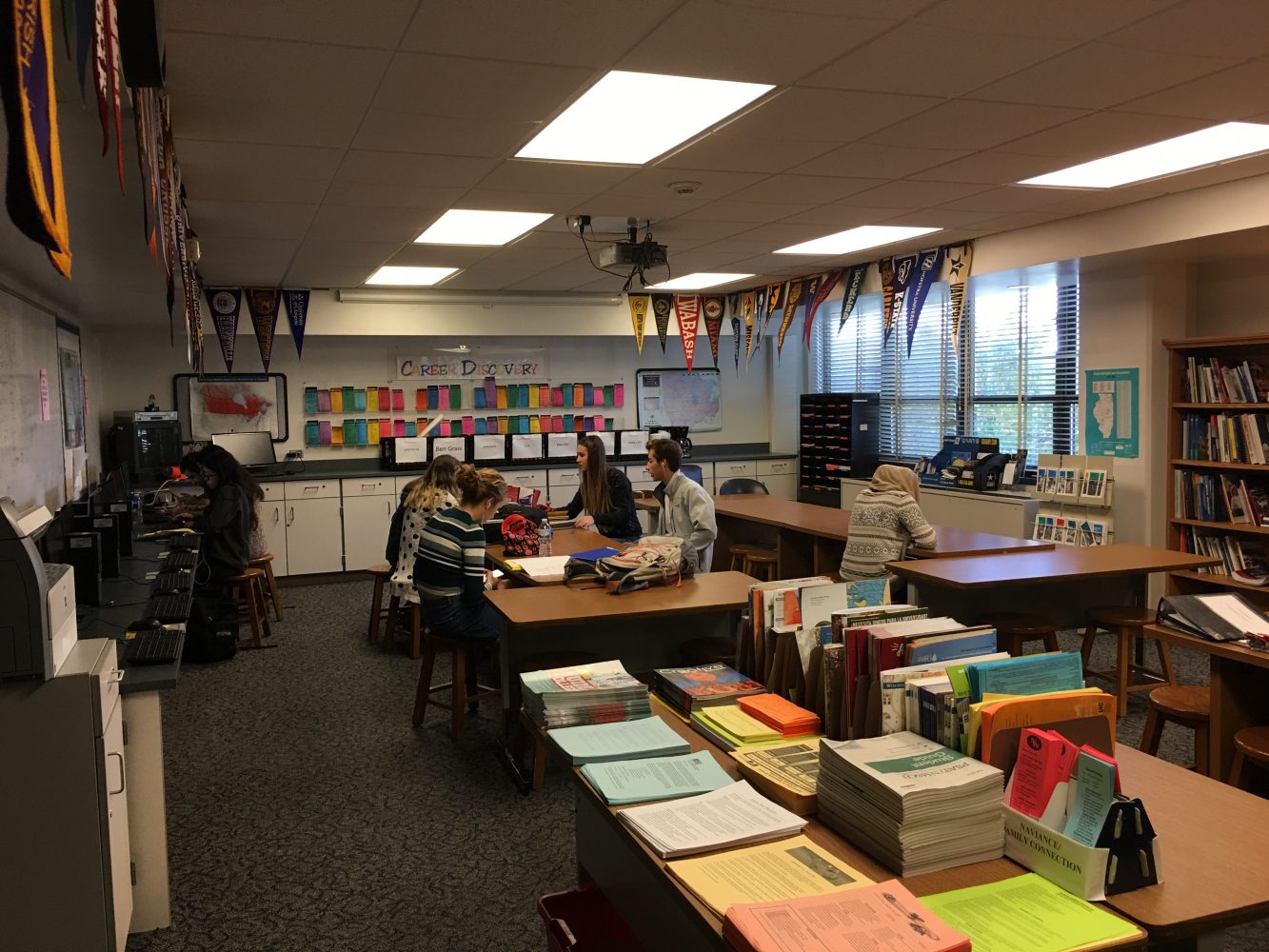 Sophomore Health Classes College/Career Exploration will take place this week on Tues., Nov. 14 and Thurs., Nov. 16. Sophomore health classes will be pulled out of class on one of the two days by their counselors and brought to the College Resource Center to discuss their future plans and focusing more on colleges.
Mitch Stern, one of West's many counselors, will be very involved in making sure all information will be given to each student and that the message of why this event is being held is understood through the entire sophomore student body.
"Most of the time, sophomores don't realize what they're doing right now will have an impact and will matter as to where they end up in the future. I'd say this is the main reason why we're meeting with the sophomores," Stern said. "A lot of sophomores don't understand how the admission part of the college process works so we're going to go through scenarios with the students about people who've done certain things, good and bad, during high school and how that has affected them when they're trying to go to college."
Sophomore Sonya Koffman feels that she has her future set already.
"I want to be a veterinarian in the future. I've actually used Naviance and I've been looking at colleges already. I'm trying to do a bunch of volunteer work and just prepare myself a little for the next step. I'm looking forward to this meeting being held for the sophomores because it'll help me know what to do next," Koffman said.
This conference being held with the sophomores isn't beneficial for everyone. Sophomore Pari Shah doesn't see herself attending college in the future because she plans on following her father's footsteps.
"I don't think being pulled out of health to talk about colleges is going to be beneficial for me. I don't plan on attending college because I rather invest the money I'd pay for college into other companies or my dad's business," Shah said. "I don't think college is necessary to be successful. Many entrepreneurs have gone from zero to making millions, and I've seen my dad with no college experience feed a family of eight and maintain a household."
Those, like Shah, who don't see themselves on a campus in the future won't be interested during the discussion, but others who want to learn more in a school field will find this event very informative and helpful.