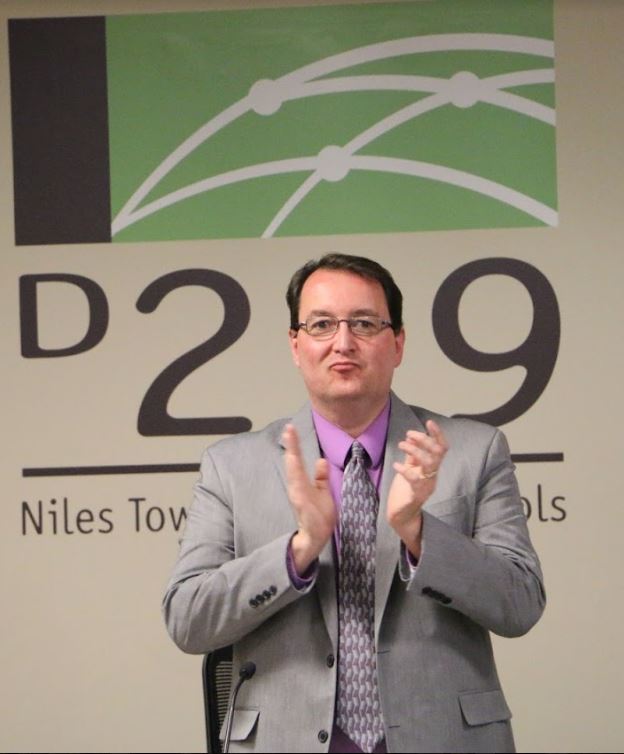 Panoutsos, George
Former district 219 school board president Mark Sproat filed a lawsuit for administrative review on Tues., Jan. 30. The district 219 board of education, superintendent Steven Isoye, and grievance manager Amy Tucker are named as defendants.
In the suit, Sproat claims that the district improperly handled the investigation into his alleged misconduct. According to the district's uniform grievance procedure, complaints against employees of the district are handled by Tucker, in her position as grievance manager. The procedure states that "the complaint manager will investigate the complaint or appoint a qualified person to undertake the investigation." Because complaints were filed against a school board member, who is not an employee of the district, the school board appointed an independent investigator, lawyer Robert Swain, of the law firm Hodges, Liozzi, Eisenhammer Rodick and Kohn.
Sproat also cited the investigator's alleged failure to provide him with the detailed allegations against him during the investigative interviews. He noted in the suit that he was not provided with copies of the complaints and was not told which specific clauses of board policy he violated. The majority of the allegations were made publicly, during the April 4, 2017 board of education meeting. At the conclusion of the investigation, those who filed complaints received letters from current board president David Ko, detailing whether their complaints against Sproat were deemed founded, unfounded, or partially founded. Sproat received carbon copies of these letters.
Sproat, who previously served as school board president for two years before Ko was elected last May. At the time, Sproat was embroiled in controversy following accusations of harassment against former girls varsity basketball coach Tony Konsewicz. Upon learning about the allegations against Sproat, the school board hired an independent investigator to look into the claims; as a result of the investigation, Sproat was issued a letter of directive last November. Sproat appealed the decision, but the appeal was denied, spurring Sproat's lawsuit against the district.
A court date has been set for May 30, 2018.