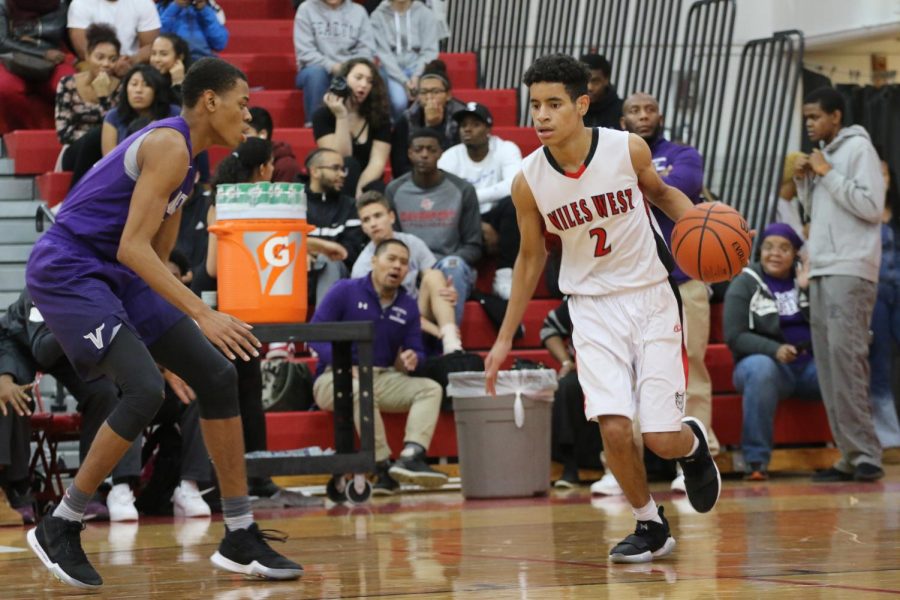 Samantha Galanopoulos
The boys varsity basketball team will embark on their journey of playing against their rivals Niles North. The boys have had a solid start to the season and are looking to keep it going and get a win against their rivals. They are confident in their abilities to beat North and to continue the season with more success.
"We're really looking forward to being able to play under pressure and getting rebounded balls and have the same energy that they have had the last games and to keep all that up for all four quarters will really help us get a win," assistant coach Pete Krackenberger said.
Because of their hard work the team is fairly confident in their abilities to bring home a win.
"The most important thing Friday is to come home with a win," junior Adnan Seferovic said. "We are confident in ourselves and the hard work we've been putting together as a team for a long time. It's not going to be easy, but if we give it 100% for all four quarters, we'll be in a really good place."
With the game being tonight, they are looking to get in there and put North to work and come out with a win. They have been putting in hard work and are all determined to get better than ever to not only beat North but to dominate the whole season.
"We're going in to win, we expect to win and I feel we have a really strong chance of doing that. We're going to practice really hard for it and we're going to go in there and it's going to be our house, we're going to take that game," senior and captain Richie Noparstak said.
Head coach Mike Wasielewski has been out from practice this week, he will be back for the game; however, it could give the team another obstacle to clear in order to win. The team will no doubt have to face some challenges, not only for this game but for the remainder of the season after losing key senior players from last year.
"It's definitely tough to lose all that leadership that we all admired from last years seniors, so them leaving was a big thing for us and seeing who's going to fill that leadership role. It's always sad to see those seniors go," Noparstak said.
The game will take place this Friday, Nov. 30, at 7:00 p.m. over at Niles North. The boys have had a great start to the season and are really looking forward to keeping it all going with a win against North.