2019 Boys Water Polo Preview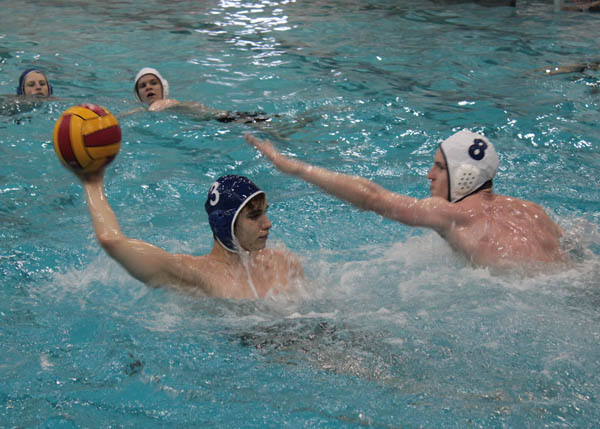 With winter sports wrapping up and the weather warming, that only means the beginning of spring sports, which includes Boys Water Polo. After a long season of boys swimming, the same core group of swimmers is ready to take on Water Polo.
With the majority of water polo players swimming in the offseason, it is a nice change of pace to go from swimming to a totally different sport demanding different skill sets. The same goes for how good other schools are, some may be mediocre in swimming but excel in water polo, while others are decent in swimming but have an exceptional water polo team. Because of this, the best teams in the conference may change from swimming to water polo.
The two schools that maintain their level through both aquatic sports, swimming, and water polo, are Glenbrook South and Loyola Academy.
"I'm most excited to play GBS. They have always been a tough opponent, along with many other private schools including Loyola. I can learn a lot from both teams and they are both going to be great games," junior Andi Veseli said.
Along with the schools listed, there is always the powerhouse that is New Trier. They have always been amazing, but sophomore Will Thannert believes they have a chance to beat them.
"We have the ability to hang with them and if all goes well, hopefully, we can dethrone them," Thannert said.
With the graduation of some important, former players, the new seniors and juniors will have to step up to fill in the big shoes the alum left for them. The senior-heavy team of last year may be a hurdle for this year's team, and they will have to have people that can step up and take the spots they left vacant.
"Last year, the seniors were crucial for the team and really contributed to a lot of our success. Their absence will be felt greatly," sophomore Evan Trejo said.
Despite the hurdles the team will have to overcome, the players still seem confident in their abilities and feel that winning conference is not a far-fetched goal.