National Honor Society Gives Back in 2019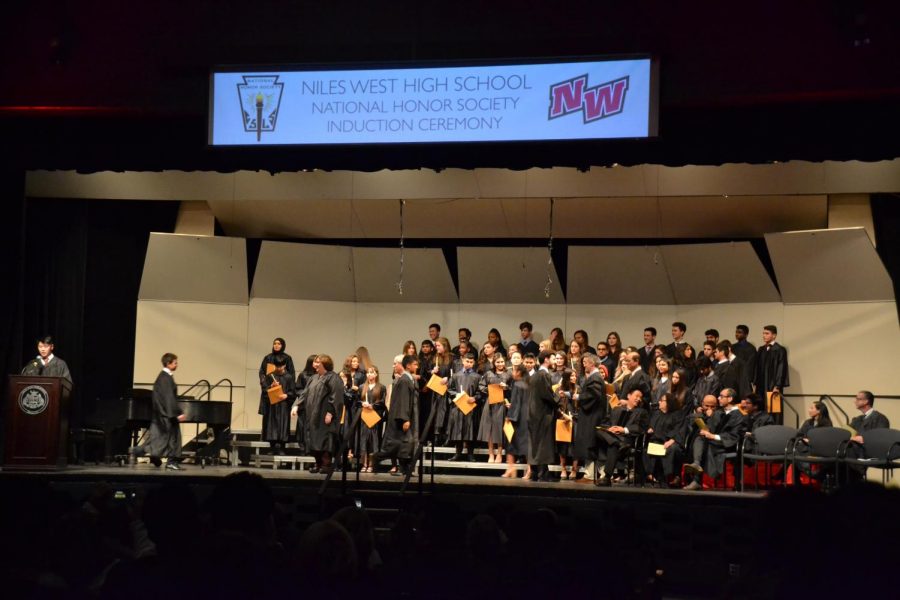 Niles West's chapter of the National Honor Society is preparing to begin a new year of service projects and volunteering.
The new members have recently completed their election for board positions, and are already beginning their first volunteering task: helping at Open House night on Sept. 5. NHS members will be monitoring the halls at Open House, as well as providing directions and information. The hours will count as in-school community service for the members.
Many are eager for the new volunteer opportunities that come with being a part of the organization. To many, the focus on service is the most recognizable aspect of NHS.
"I'm very excited for NHS this year," senior Agata Soltys said. "I can't wait to see how the ideas we come up with impact people around us. I know that with our leadership, ambition, and hard work, we can make any idea become a reality."
"I really like the community service aspect of NHS," senior Amani Laliwala said. "Getting to interact with the rest of the school and community in a positive way is great."
The organization is still planning its main volunteer project, which NHS pioneers each year. Last year, members sponsored a blood drive.
In addition to Open House, members are also required to volunteer at College Night, helping students and parents navigate the information booths and different areas.
The National Honor Society is a selective organization, meaning students must apply and be granted admission. NHS admits students that meet a certain GPA threshold and standardized test score, as well as demonstrate a commitment to extracurricular activities. Students must also show dedication to improving the school community and a well-rounded character.
Many seniors are applying to the organization this fall.
"I'm applying because I think it's a good opportunity to be apart of a community of well rounded, academically focused students," senior Libby de Klerk said. "It shows colleges I'm serious about my studies and that I've put in work to be in the top of my class."
To maintain membership in NHS, students must log 20 hours of volunteer service by May 15. Five of those must be in-school service, while the remaining 15 can be completed out of school.
Prior to NHS induction in November, members must complete five of those hours. The rest must be completed by May 15. The requirement is intended to boost members' sense of responsibility toward their community and foster a lifetime of giving back.