House Opens Impeachment Inquiry Over Trump-Ukraine Phone Call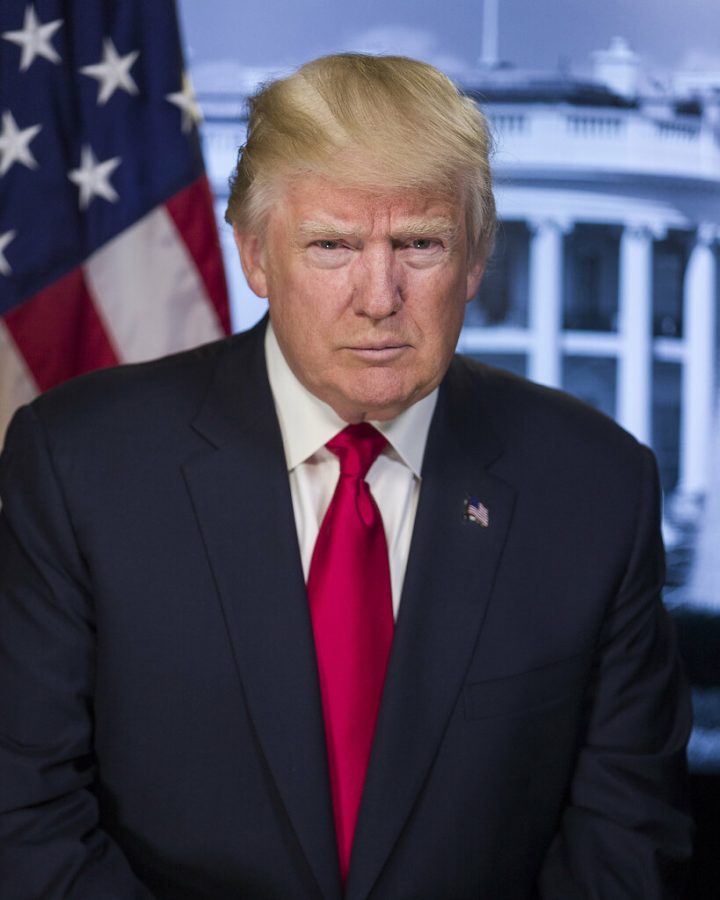 By Sarah Waters, News and Academics Editor
September 26, 2019
On Sept. 24, Speaker of the House Nancy Pelosi (D-CA) announced that the House of Representatives would be pursuing a formal impeachment inquiry against President Donald Trump.
The motive for impeachment is unrelated to the previous Mueller report debacle; instead, Trump allegedly pressured Ukrainian leaders in a phone call to investigate a political rival, former Vice President Joe Biden, in what House Democrats say is a violation of the Constitution.
In the July 25 phone call, Trump spoke with the president of Ukraine, Volodymyr Zelensky, and asked him to work with attorney general William Barr in a formal corruption investigation into Biden and his son, Hunter Biden. He also asked for dirt on an uncorroborated speculation that Ukraine had access to stolen Democratic emails from 2016.
Trump's request for an investigation stemmed from Biden's support in ousting a reactionary Ukrainian prosecutor in 2015. This occurred while Biden was Vice President and while his son held a board position on the Ukrainian energy company Burisma Holdings.
Trump and his team have implied that Biden's opposition to the prosecutor was motivated by protecting Burisma Holdings from prosecution. No evidence has emerged that Biden unethically used his leverage as Vice President in order to insulate the company from investigation or to advance his son's financial position.
Records of the call emerged after a whistle-blower complaint was filed in August. The intelligence community's inspector general determined that the complaint was credible, and subsequently forwarded the complaint to Joseph Maguire, the acting director of national intelligence.
On Sept. 25, House Democrats began to lay the groundwork for their case for impeachment. Instead of voting to formalize the impeachment proceedings, Democrats plan to hold votes on the matter only when they have completed the articles of impeachment.
The House has received the entirety of the formal whistle-blower complaint, which is expected to become a crucial piece of evidence in the inquiry. The complaint contains more than just details of the phone call and describes how Trump used the gravitas of the United States government on a foreign power for personal gain.
Pelosi almost immediately prompted Congress to act after the phone call debacle arose. This stood in contrast to her stubbornness in response to calls for impeachment over Trump's welcoming of Russian help during the 2016 campaign. Pelosi then warned that what might be perceived as a politically motivated probe would bolster Trump's popularity and impair Democrats' chances at control of Congress or the White House.
This inquiry is markedly different. At press time, 215 representatives support the impeachment inquiry with 152 opposing it or remaining undecided. The division lies mostly along party lines, with zero Republicans in favor of the inquiry and only 17 Democrats in opposition or unsure.
Despite the majority of Representatives backing the impeachment effort, the administration is deriding the investigation by attempting to undercut the whistle-blower's credibility. Trump called the inquiry a "joke" during a press conference in New York, as well as rehashing his "witch hunt" rhetoric from the Mueller saga.
Many Republicans, such as Rep. Liz Cheney (R-WY), have largely dismissed the impeachment effort and thrown their support behind Trump. Democrats must now present their case to a public largely worn out from seemingly interminable scandals and polarization, convincing members across party lines.