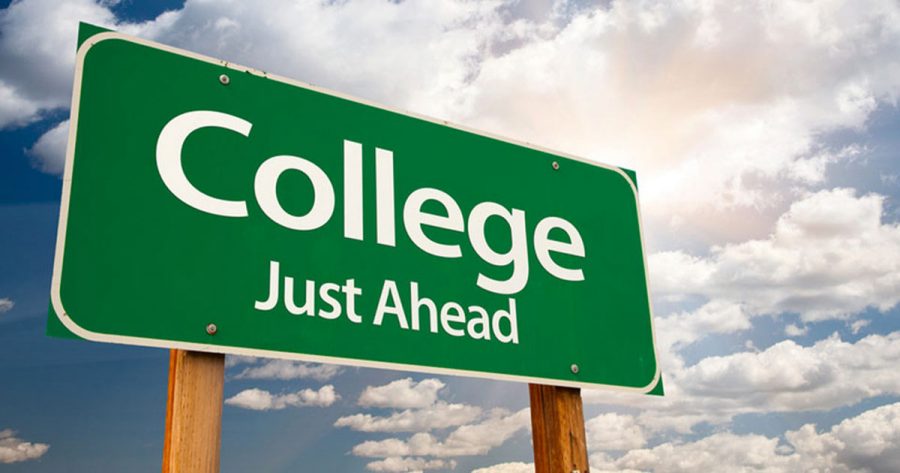 Senior year is expected to be easy going and chill, but due to personal experience, I am here to debunk that. Senior year is where it gets really serious. Big decisions are anticipated to be made from us, 17 & 18-year-old teenagers. College application season has begun, and the class of 2020 seems to be stressing, to say the least.
Senior Sheridan Witko started her applications through the Common App except for one, UIUC (University of Illinois Urbana-Champaign). Although the process is highly stressful, Witko is glad she's moved on from her most challenging year yet, junior year.
"The process is stressful because there's a lot of pressure on it. If your goal is to get a degree in college, this is the foundation of it, and everyone around you constantly reiterated that" Witko said. "I'm doing my best to take advantage of every little moment and really enjoy my senior year because there's a lot of experiences you get during high school that you'll ever get once it's over."
Applying to multiple schools is a must because it's not guaranteed that you'll be accepted everywhere. Senior Majila Spahija has four schools in mind at the moment. Spahija is working hard on finishing applications as soon as she can to not worry about it as much.
"I've started applying to North Central, DePaul, Loyola, and ISU (Illinois State University)," Spahija said. "It's extremely stressful because I don't want to mess anything up. I feel that first semester is more stressful because that's when I am applying, but once I finish my applications and decide where I'm going, I can finally relax."
Many seniors have also been on top of the process. Senior Liliana Youkhana automatically completed all her applications when they first opened due to getting rid of the stress as fast as she could. Her senior year seems to be going much smoother than expected because after finishing her applications, she's just chilling till she gets replies.
"I've already applied to Illinois State University, University of Illinois at Urbana Champaign, Indiana University, Bloomington, Drake, and Marquette," Youkhana said. "I'm mainly going to miss my friends and the bonds I've created throughout high school. It's bittersweet because we're moving on to bigger and better things, but it's so sad saying goodbye."
The process has been stressful for sure, and thinking about the future is not easy, but we all must face it. Class of 2020 is working hard on making sure they get where they want.