Nicky Jam Gets Intimate with "Íntimo"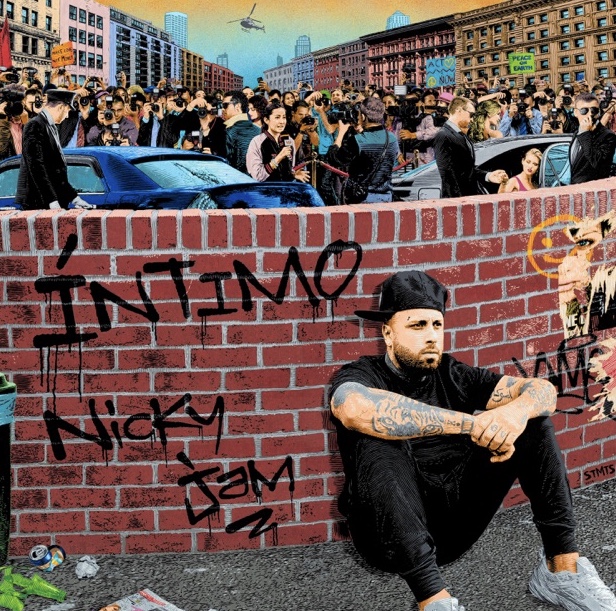 Famous Latino singer Nick Rivera Caminero, commonly known by his stage name Nicky Jam, released his newest Latino reggaeton album "Íntimo" on Nov. 1 and touched the hearts of millions around the world. The album contains a list of 15 touching yet mesmerizing songs that leave you humming the tune nonstop after listening to each song. These songs range from upbeat and flirty songs you can dance to at a party, to somber and sentimental songs about love and life.
Nicky Jam hasn't failed to amaze me, from collaborating with J Balvin to Darrell, he never seizes to create soulful music that moves your body to every beat. With "Íntimo," Nicky Jam goes in-depth about each situation he's dealt with throughout his life and expresses his emotions through each song, which inspired him with the title. which translates to "intimate."
A few of my favorite songs from this album have to be "Novia Nueva" and "Borracho". In "Novia Nueva," or "New Girlfriend," Nicky Jam describes how perfect and sweet his relationship with a new girlfriend is and that he can't believe he was ever lucky enough to find someone like her. The uplifting beat of the song correlates with the message behind the song that he's better off without his ex-girlfriend and happy he moved on to better things.
In "Borracho," or "Drunk," he talks about a woman he met before and can't seem to forget her even though she's left his life. The guitar strums and Nicky jam's soulful tone, in the beginning, leaves you feeling his pain and regret for not being with the woman he once loved. As he's thinking about their love, he starts wondering if his drinking was why he lost her and won't be with her ever again. This song leaves me feeling sad but also questioning what happened between him and the woman he continues to love even though they're not together.
More uplifting and popular singles on this album include "X" with J Balvin and "Atrevete" with Sech. The energy and beat drops in "X," and you move your body to the beat and the song never leaves your focus. It's not as hype as the remix featuring Maluma and Ozuna, but it's still worth the listen.
With "Atrevete," Panamanian singer Sech comes in with a sweet and melodic tone which brings the song to life and goes amazingly well with Nicky Jam's harmony. The title of the song means "dare yourself," which is what Nicky Jam and Sech say to the women they love as they wish to run away and escape life to do the things they love. If each woman leaves with their lover, then her world would be way more exciting, different and out of their comfort zone. I vibe with this song a lot because the guitar strums and harmony between the two of them leave me with goosebumps.
This album exceeded my expectations because most of what Nicky Jam produces isn't as deep or emotional, so it was shocking to see him express a different side of him through his music that was more meaningful. Although some of the songs on this album seem a little repetitive or sound the same, there are many that stand out and you can easily relate to the song with a catchy beat behind it. I was expecting more collaborations with other well-known Latino artists to give more flavor to the songs, but I was still pleased with the album and his solos. Because of this, I would give the album an 8.5/10 and highly recommend giving it a listen, who knows, your Spanish would probably improve too.