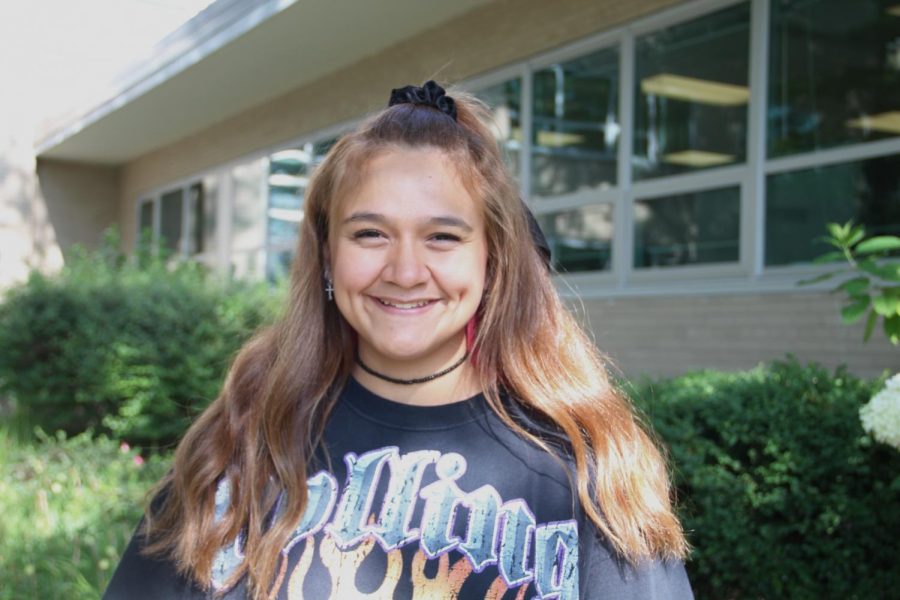 When I entered Niles West as a freshman back in 2016, the 2004 mural was the first thing to welcome me, as it was right past the main entrance doors. Having to walk through these doors just about every day for the past four years, it was something that just seemed untouchable.
I am not going to sit here and say that I was obsessed with the mural, because I was not. Although I believe the mural was an incredible piece of art and feel like it should have stayed untouched for future classes to witness, I never paid much attention to it; it was kind of something that was just there. And I feel like this is probably the case for many students. I think I am feeling more upset about the fact that is was a senior gift and that students did not have any say in the decision to remove it. I can't speak for the entire student body, but I think many share this feeling.
The fact that the mural was a class gift should have been enough reason for the administration to leave the painting alone. The whole purpose of class gifts is for the school to remember the class and to leave a mark on the school. To paint over the gift without involving the alumni in the decision-making process seems disrespectful.
Not many students know about this, but the idea of removing the mural did not come from Dr. Ritter herself, rather the idea originated from the Fine and Applied Arts Department. And if students knew this fact, and if the email wasn´t sent out by Dr. Ritter, I can promise you students would still be upset, just not as upset. Either way, it just doesn´t feel fair. This whole year we have been pushed to believe that we all have a ¨voice¨. Where is our voice now? Administration did not notify students or staff about this decision until the night the wall was covered in white paint.  If students had any say or voice in this process, I guarantee that the wolf mural would still be there. Or at least, they would have been given a chance to take pictures in front of it before action was taken. It doesn't just resonate with one grade or certain staff; it is there for everyone.
If the administration decided to go ahead with changing the wall after communicating with students about it, I feel that the response from the students wouldn't have been as intense.
Even though this could have been handled better, I can sympathize with the administration. Keeping the school updated isn't a bad idea, and the Fine and Applied Arts Department is known for doing amazing work. There are many other blank walls that could have benefited from their attention, though.