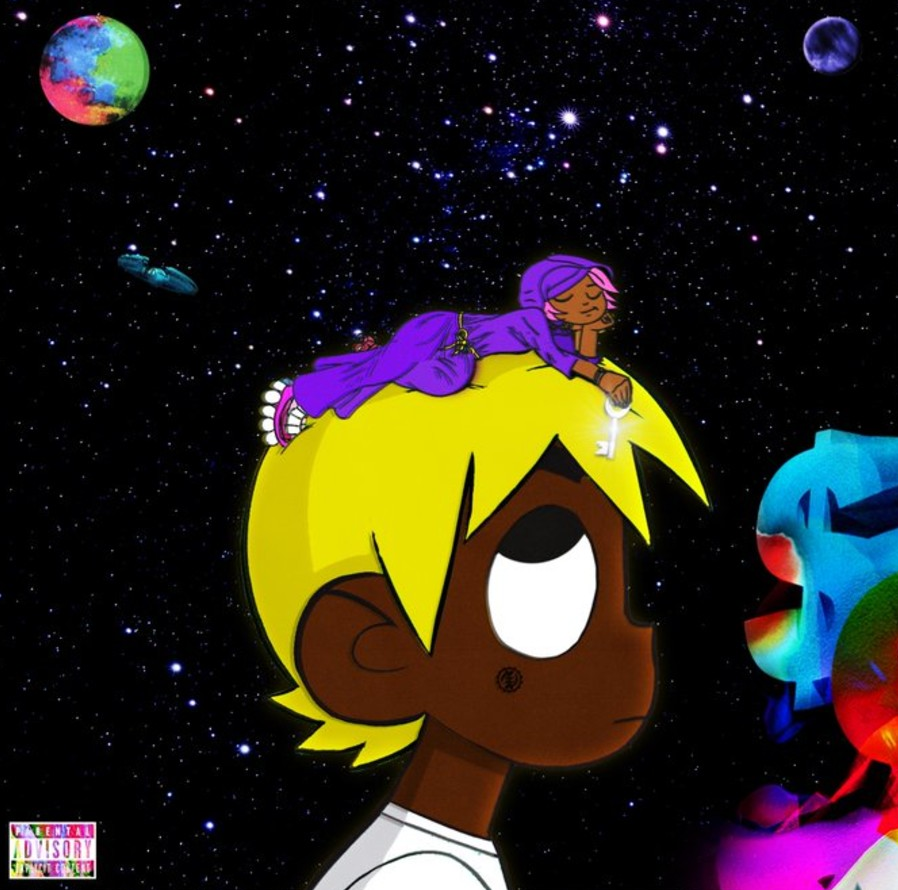 After the release of "Luv Is Rage 2" in 2017, Lil Uzi Vert went on an album hiatus, dropping singles and guest verses but not a full-length project. After three years, Uzi's highly anticipated second studio album "Eternal Atake" has finally dropped. The road to EA was long and took many twists and turns including missing its original release date in 2018 to a feud between Uzi and his label. These built up not only hype for this album, but also expectations were risen because of it.
With the people expecting greatness out of the rapper that many have crowned as the best in the game, "Eternal Atake" did not live up to the hype. The album isn't necessarily bad, but there are many flaws that definitely could've been fixed.
The first and most apparent flaw is that Lil Uzi doesn't have enough substance to handle a full-length album with only one feature. This has been a complaint about Uzi for a while but only gets worse on this project. With this being project number five since 2015 and numerous singles and feature verses, almost everything on "Eternal Atake" feels like just another Lil Uzi song. Throughout his career, Uzi hasn't had many features on his projects, but there are many different artists who would be able to contribute to his projects and offer something fresh inside the album.
This leads to the second biggest complaint about this project, and its that Uzi doesn't like to get out of his comfort songs which have caused him to sound repetitive. Throughout the album, about nine of the sixteen songs sounding like repeats, the most egregious of them all being P2. Although 2016 Uzi was amazing, me and many of his fans would like to hear him get out of his comfort zone and do something different as he did a few times on this album. With that being said, there are some bright spots throughout the album.
First, the beats on the project from top to bottom are all amazing. In my opinion, this is Uzi's best production on a project throughout his career. This is without a doubt also the most experimental Uzi has ever been or at least since 2016. A few standouts would be "POP" which is the furthest beat from his preferred style. "POP" is a drill beat and although Uzi could've utilized the beat with a better flow, it was still nice to hear something different.
"Silly Watch" also falls into the same category, and I believe its the best beat on the entire project. The simplicity of the piano and drums mixed in with the bell hits and small details really make the beat come to life. Uzi flows really well and personally, I love the Playboi Carti diss.
A few other standouts on this project are Baby Pluto which kicks off the album, Urgency which contains the only feature, Syd from The Internet, and Venetia. "Prices" is also one of the best songs on the project. Travis Scott's sample from "Way Back" absolutely made the song but still fit into what I found to be gospel trap beats.
Overall I would give this album a 6/10. As singles, these songs are better, but in the context of them being an album, I don't think that this is that good. My biggest fear for this album is it aging, I don't think that this is the kind of album that will age as gracefully as a "My Beautiful Dark Twisted Fantasy" or "To Pimp a Butterfly" but also isn't as other rappers like him who aren't as lyrical such as 21 Savage's "I am > I was." There are three songs I would go back to and listen to again, "Silly Watch", "Prices", and "Urgency." Outside of those three, a lot of this album feels like thrown out or filler material.