"Siesta Key" The Reality Show that Dethrones the Rest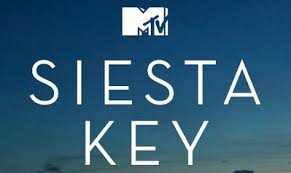 From "Keeping up With the Kardashians" to "Jersey Shore," reality TV is the pinnacle of American television. Apart from these big-name shows, there are also lesser-known shoes that are equally, if not more, riveting. MTV's "Siesta Key" is a prime example. This drama-filled show is one of the best reality TV shows I have ever watched, and as the season three mid-season finale came to a close, I have a few things to say about what happened.
This season began with all of the cast members reeling after last summer, and how they have changed since their last bout on the key. For starters, after the messy breakup between Alex Kompothecras and Juliette Porter, Kompothecras is now MIA in Europe, and Porter is now dating ex-bachelorette start, Robby Hayes. Brandon Gomes and Madisson Hausburg were seemingly going to rekindle their romance, but it's revealed that Hausburg left for LA without really telling Gomes, and she's now dating Ish, a 46-year-old man who was conveniently the Siesta Key producer during Season 1.
Kelsey Owens is living her single life and moving in with Porter even though they hated each other last season. Garett Miller and Cara Geswelli's relationship is looking rocky as they sort of broke up at the end of last season, but it was more of a break. It was a very Rachel and Ross from the show "Friends" type of situation. Chloe Trautman is living her life and creating drama, as she has been since the beginning of the show, except now she seems to be Kompothecras' best friend, even though they hated each other last season, which seems to be a running trend in this friend group. Finally, Amanda Marie Miller, Jared Kelderman, and the rest of the cast are just vibing.
Now that the introductions are out of the way, I want to dive into my favorite moments from the season. To start, I have to bring up the drama with Porter and Kompothecras. Porter began this season with her new boo, Hayes. Hayes is the owner of a big-time social media company, and this leads to many assumptions to circulate that claims Hayes was only using Porter for her social media clout. To make matters worse, Hayes was actually an old friend of Kompothecras'. Kompothecras himself also started the season off with a new boo, Alyssa Salerno, who happened to be Porter's hairdresser. This creates an insane amount of tension and drama, but that wasn't the worst of it.
Throughout the season, you see the drama that Kompothecras and Porter both cause. Porter and Hayes end up breaking up because Porter claimed that she wasn't ready for the relationship he wanted, but anyone could see that it was really because she was in love with Kompothecras. This created a monsoon of drama for Kompothecras and Salerno, but from a viewer's perspective, it was great. Kompothecras tried his best to hide the fact that he was also in love with Porter, by lying about every interaction that they had, which again led to even more amazing drama.
At the end of the season, during a group trip to Nashville, Kompothecras and Porter ended up rekindling their relationship and got together. This was honestly the highlight of the season because it was inevitable. The group returns from the trip, and it seems that no one is aware of what happened between the two. Salerno is initially skeptical of Kompothecras but eventually drops it, right before she revealed she was pregnant. On the scale of reality tv drama, this one takes the cake.
Through observing their absolutely insane relationship, I have a few things to say. For exes, the two of them seem to be way too close, and for both Salerno and Hayes, this should've been a huge red flag. In Salerno's case, she should have dropped Kompothecras after it was first revealed he was having six-hour conversations with Porter. I honestly felt bad for her; she was left out of the loop for the majority of Kompothecras' endeavors, and she had people around her lying to her. Overall, their drama provided for an exciting season, and there were still a lot of other people on the Key.
Porter and Kompothecras weren't the only complicated relationship on the Key, Geswelli and Miller also had a rough time. The two picked up the season already in rocky territory, as Geswelli couldn't deal with Miller's constant support of his ex, Owens. The two ended up breaking up, and then rumors started to arise, from none other than the Key's very own Trautman, that claimed Geswelli was actually cheating on Miller during their time together. Kompothecras ended up confronting Geswelli about these rumors, which ended up with Geswelli exploding at him, and everyone they were on the boat with. It was quite a trashy exit, but this signified the end of her time on the Key.
Miller is an absolute sweetheart, and none of these girls deserve him. With all the girls he was ever with, he treated them with so much respect, and he never got anything in return. This did allow for some great drama to take place, but unfortunately, it was at his expense.
This season entailed a lot more compared to the past two. From Hayes throwing Marie Miller's phone in the ocean to Hausburg dating their old producer, to Kelderman being borderline obsessed with Owens, to Trautman having more falling outs with her friends than I could count, and Gomes and Marie Miller being together, this season obviously had its fair share of drama, but that's what made it so great. I would rate "Siesta Key" a 10/10, as it ranks very high on my list of reality TV shows, and I'll never stop wanting the drama from the Key.