Hannah Paul: Extraordinary Artist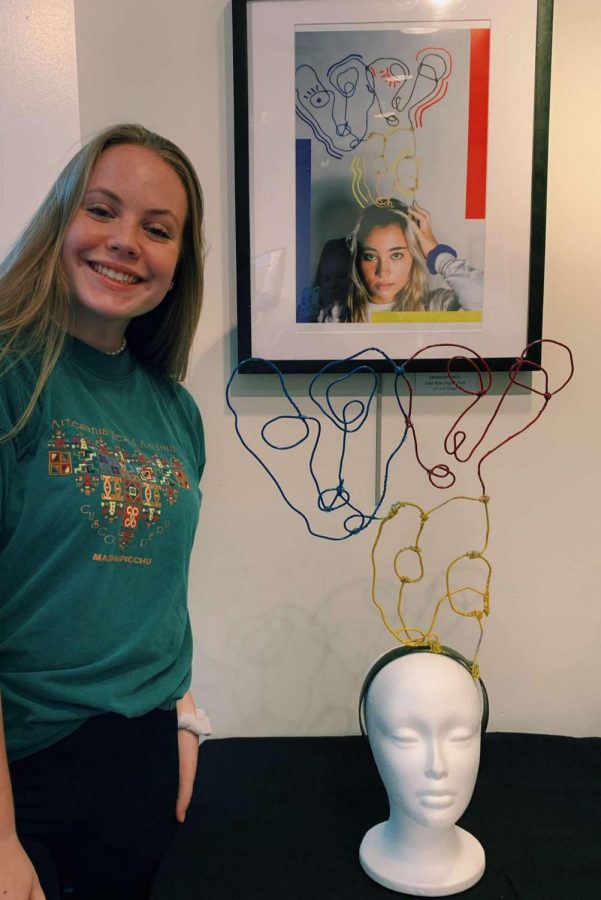 With a camera in one hand and a magazine in the other, photography and collaging are senior Hannah Paul's favorite things to do. While doing 2-D design and being an AP Sustained Investigation student, Paul always finds a way to keep busy.
AP Sustained Investigation is when you take old photos from magazines and revamp them by using modern art techniques. This class is most enjoyable for Paul because collaging is one of her favorite things to do.
"What I enjoy most about making art is being able to look through old photos and magazines because it's interesting to see what things looked like back then. My art class periods are always a nice time to relax and do what I enjoy for 42 minutes," Paul said.
Through Paul's artwork, she's received numerous awards and has had her work displayed in numerous art shows as well. Paul has received one scholastic gold key, two scholastic silver keys, and one scholastic honorable mention. Along with those awards, her art has been displayed in the Skokie Public Library, the CSL art show, and at the IHSAE senior scholarship exhibition at the Bridgeport Art Center.
"By taking Ms. Sortino's class, I have had crazy amounts of doors opened up to me. She always tells us about different art contests that we can enter, and always tells us about different opportunities we have to get in our NAHS volunteer hours," Paul said. "Because of Ms. Sortino, I have won multiple scholastic awards, and I have been in numerous art shows, which is something I'm always proud of."
The art contests and shows are something fine arts teacher Deanna Sortino encourages all of her students to enter. The contests get students' artwork recognized and helps them to promote their own work. Sortino is extremely proud of all the hard work Paul has done and everything she has accomplished.
"Hannah Paul is driven, innovative and passionate artist and creative. She works well independently and continues to revise and push herself through all her projects. She grew the most as an artist and truly found her artistic voice when we brought the collage artist, Eli Craven, in to do a workshop with the class," Sortino said. "Within a day, she created about 15 different pieces and tried over ten different collage techniques, while most students were struggling to finish three pieces. I have never seen a student work so passionately about a master technique so quickly. Even the professional artist commented on her work and dedication and called her a 'rock star student.' Hannah is exactly that, a rockstar."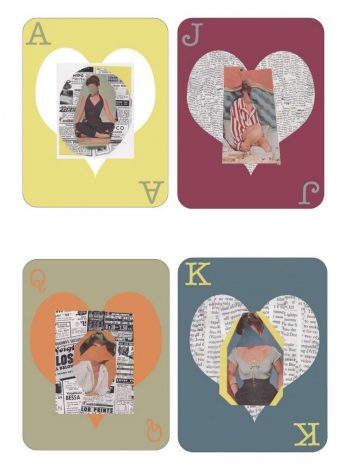 One of Paul's favorite projects she's worked on is her cards piece that she made in graphic design. It sums up exactly what her art style is about. It was inspired by the up and coming artist, Craven, who visited her class. He has heavily influenced Paul's recent work.
Paul's passion for her art and her hard work is definitely recognized by her friends. They are always there to support and encourage her.
"Hannah is someone who when she sets her mind to something, she won't stop until she gets it. She is very passionate about her artwork, and it's definitely paying off," senior Salma Abu Taleb said.
Paul's passion for art is undoubtedly something she will continue in college. Paul will be attending Illinois State University in Normal, IL, and will be pursuing her passion for art through her major, art education.