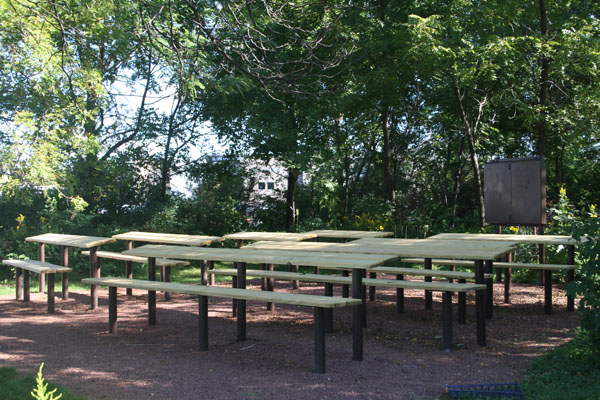 After much deliberation, Niles West will expand the eligibility of outdoor activities taking place at West.
"After consulting with the Skokie Health Department regarding their recommendations for a safe resumption of limited outdoor use of our respective buildings by clubs, sports, and activities, we have decided to expand our activities with appropriate limitations on participant size and scope of activity," Carl Alexander said in an email sent out to all students.
So far, the only in-person activities that have been going on are sports and clubs that are able to stay six feet apart during practices or meetings. The school will now be allowing athletic "Contacts Days," which means sports that may not have been able to adhere to the no contact rules will still have the opportunity to continue, as long as they follow all the 2020 Summer Camp protocols, and are of course, outdoors. Masks will be required for all participants.
In terms of clubs and activities, sponsors will now have the ability to request for their club to host meetings or fundraisers outdoors on campus. The same protocols applied to sports will be applied to clubs and other activities as well; the main rule being that masks are on.
Along with the new guidelines that must be followed in order to keep the virus from spreading, students will also face some other changes. Niles West will no longer provide transportation to and from school for practices and meetings (game days are different; buses will be provided for these). It will be up to the students to figure out their own way to get themselves to and from practices and meetings. This presents a challenge to those who don't have licenses or cars and relied on the school for transportation to and from sports.
"I live farther away from school, so it is hard to be able to get to practices sometimes because I have to rely on my parents to drive me all the time. It's especially harder because before I was able to take the bus in the morning, but now I have to rely on myself to get to school just for practice," junior Nandini Shah said.
Among the activities that are going to have the chance to resume are fine arts, such as band, theatre, and acapella.
"A limited number of performance-based fine arts classes may access our outdoor facilities. Because of the airborne nature of the use of instruments and voice, there will be strict limits on the number of participants and type of formations permitted based on recommendations from the Skokie Health Department," Alexander said.
"I think outdoor practices are a really good idea because technical issues like lagging, bad connection, etc., make it difficult to perform and learn the same things we were learning in person. With that being said, the cold weather may make practices difficult as well, because our instruments are affected by temperature. And there's always the risk we come into contact with others without a mask, since we're playing instruments," senior band member Naomi Greene said.
Students should remember that all of these activities are optional, and if they don't feel comfortable participating, they will not be required to.