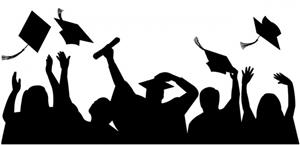 As the year finally ends, so does the finale of each senior athlete's legacy that they've left behind at West. Despite this being one of the worst school years ever in history, each student, specifically the seniors, gave it their all and wouldn't let the pandemic ruin any ounce of hope and passion they had for their sports in which they've begun playing since their freshman year. As a farewell to all the athletes who have dedicated their time and effort to represent Niles West Sports, here is a thank you to the senior class of 2021.
"As an athlete, this season was a big test of our mental strength. This year more than others, and we had some big obstacles," senior Andjela Dimitrijevic said about the Varsity girls volleyball team. "We were runner-ups for the conference title and lost it by one set. I am so proud of how well we worked together and how resilient we were."
Senior Vasi Garbis breaks down the vibes throughout her last season playing basketball at West.
"It was definitely a challenge adapting to the new lifestyle; playing with masks made it a lot harder to be in the game 100%. An accomplishment our team conquered was that we persevered through one of the toughest times in history," Garbis said.
Senior Tegshmurun Jamiyankhuu, who helped the gymnastics team win first place at sectionals, describes the season as a whole.
"This season was like no other as it had many different challenges that we needed to overcome with covid regulations and all, but as a team, we pulled through, and I'm thankful for that," Jamiyankhuu said. "We worked hard and played even harder as it led us to place second at state as a unified team as we left our final mark on the gymnastics program while we graduate and look back on our past successes for Niles West."
For future wolves, here are some pieces of advice if you wish to join the athletic journey at Niles West.
"My advice would be to enjoy every little moment there is because you never know when it will be like that again," Garbis said. "I'd also like to thank all my coaches throughout my high school basketball career. They've all taught me valuable lessons that I will cherish for the future."
"For future volleyball players, my biggest advice would be to make sure you really appreciate the time you have on the court, play hard, make memories, and most importantly, just have fun," Dimitrijevic said.