West Remembers Señor Nowak
Earlier this school year, the Niles West community suffered a great loss. Spanish teacher Earl Nowak passed early in the morning on Aug. 22. As those who knew him celebrate his life, staff, students and alumni reflect on the impact he made on our lives.
To say the least, Señor Nowak was an incredible educator. Spending over 25 years at Niles West, his Spanish lessons and sense of humor resonated with students, leaving them with memories that will outlast their recollection of verb conjugation and vocabulario.
"There was never a frown in Sr. Nowak's classroom, he always brought joy to everyone's day and made sure that he created a fun and inclusive learning environment. He always made sure to perfectly balance learning with his joking around, and it was always a pleasure to converse and joke with him," class of 2021 alum Oliver Albazi said.
"You really had to be in Nowak's class to appreciate how unique he was as a teacher. Like most teachers, he was caring, kind, understanding — but he was also extremely spontaneous and sassy," class of 2020 alum Agata Soltys said.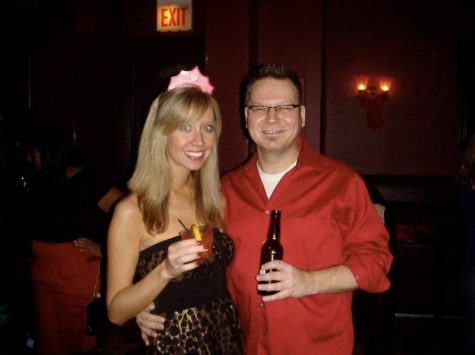 Throughout his life, Señor's love of Spanish grew stronger and stronger. He was first exposed to the culture when a Mexican family moved next door and he began taking Spanish classes in high school. From there, he traveled abroad, made new connections and worked on his own language skills.
"My favorite memory of Sr. Nowak would probably be playing 'cinco más' at the beginning of every class. He always had so much energy and joy which would bring my mood up and make me feel better on a stressful day. He made learning Spanish fun and exciting during every class," senior Olivia Benitez said.
Cinco más was an activity that Sr. Nowak carried out at the beginning of each of his classes, giving students a chance at extra credit. He cared deeply about the success of his students, whether it pertained to learning Spanish or not.
Nowak's influence did not just end in the classroom, and neither did his memory. Alumni of Niles West from years before still remember his humorous and gentle demeanor.
"He would always tell us that he met Jennifer Lopez and no one believed him. At the end of class one day, he pulled up a video of himself front row at a J. Lo concert singing and giving her a high five. He would play it periodically through the year and sing her songs all the time," Soltys said.
One student, class of 2017 alum Mikail Shah, has some especially memorable pictures of Señor Nowak. For one "frat-boy" spirit day, Shah posed for a picture with Sr. Nowak holding a sheet of paper that read, "My Father Will Sue You!"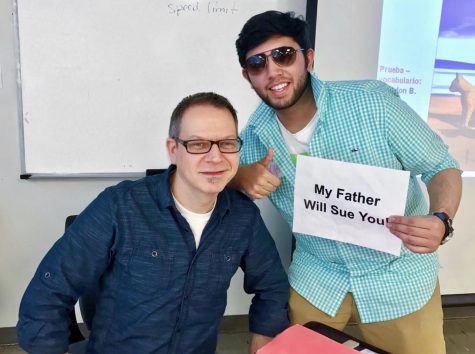 "Mr. Nowak actually found that picture somehow and the next day made his own edit," Shah said. Sr. Nowak's new sign read, "Este hombre es mi idolo," which translates from Spanish to, "This man is my idol."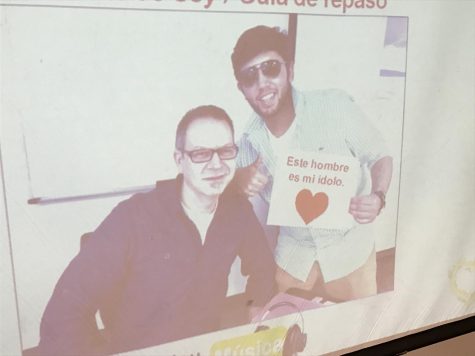 To his colleagues, he was more than just a coworker. He was an amazing friend and companion whose advice spread beyond the workplace.
"It is so difficult for me to put in words what a loss his passing has been for the [foreign language] department. Earl was so generous and loving. He was a wonderful colleague to work with and the best friend I have had as an adult. He was always thoughtful and happy," Spanish teacher Señora Karimighovanloo said. Sra. K and Sr. Nowak were especially close and worked together for over 22 years.
"Whenever it was somebody's birthday, or someone had a kid, or something special happened, he always gave a gift. He's super generous, he would always think of something," Spanish teacher David Malatesta said. "He would give that gift exactly what that person would love."
Sr. Nowak never had children of his own, but he would spoil his colleague's kids, especially around the holidays. Some Spanish teachers recalled Christmases past when Señor found Star Wars stuffed animals and other years when he bought gifts that reflected his love for "Grumpy Cat."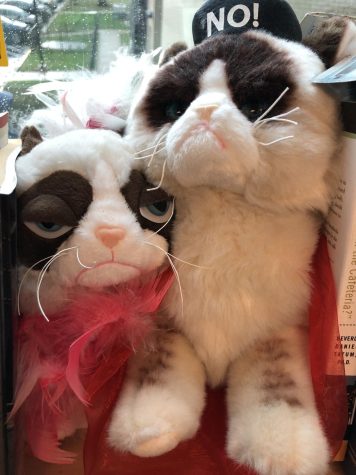 Sr. Nowak left an unparalleled mark on Niles West. His joyful spirit is something that will remain with the Spanish department, students, staff and the school as a whole for years to come.