"Temple Run 2" Better than the First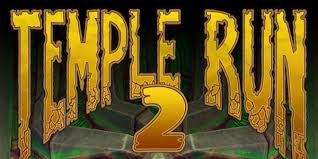 Hang on for a minute...we're trying to find some more stories you might like.
The craze that once took over all of our smart phones is back with another game; Temple Run 2 shows the runner in a new climate, and he's running away from a bigger, much scarier monkey.
I still don't know what the runner did to be chased by a giant monkey, but this game is a thriller and more fast paced than the original Temple Run. The game is simple like the first one. It was still needed to swipe the screen to slide, jump, and turn. This game gives you the option to upgrade to different characters, and this time the characters have special moves and different levels to play.
The graphics got a lot better as well. It looks more realistic, and great new environments to run in. There are different obstacles to go through like a spiky pinwheel, waterfalls, and a fast railroad track level. There are also new power ups that are better for collecting coins, and new achievements.
The only complaint I have about Temple Run 2 is that some of the uses of the power ups to collect during your run are unknown. There is this one power up that I keep coming across that I never pick up because I have no idea what it is. However, there is a special gem to pick up that continues your run after death, and it doubles the value of the coins.
Overall, Temple Run 2 is a fun game and even better than the first.
Temple Run 2 is free in the App Store.