Senior Hand Prints to Take Place in the Student Commons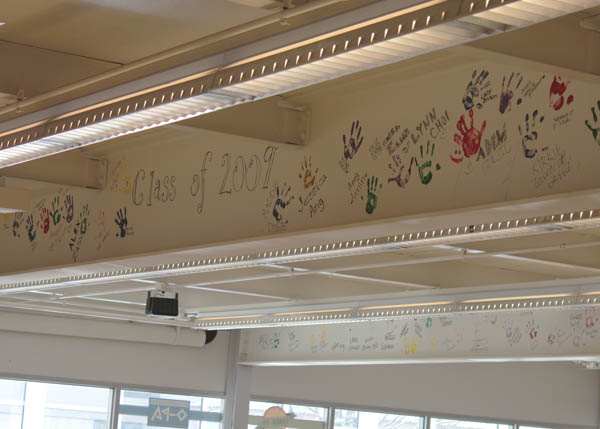 Hang on for a minute...we're trying to find some more stories you might like.
The annual senior hand-painting event will occur in the student commons on Wednesday, April 12 after school from 3:00 p.m. to 5:00 p.m. The event will cost seniors three dollars, and all the proceeds will go to the Alzheimer's Foundation for America.
Seniors are eager to continue the tradition of painting their handprints around the school in order to leave their mark.
"I am literally leaving my mark on the school," senior Weronika Jozwiak said. "I don't know why, but I've sort of always wanted to do that."
After seeing handprints from previous years around the cafeteria, seniors are glad that they, too, have this opportunity.
"I've always found it so interesting that we get to leave our mark on the school by doing this," senior Saba Shalwani said. "It's so cool looking around the cafeteria and seeing the past handprints, so it's going to be cool to have ours up [in the commons] too."
Seniors like that this tradition lets them continue their legacy at the school.
"I want to do [the handprints] because I think it's just a cool tradition that we get to do. It's our way to leave a legacy on the school," senior Kristeen Bebla said.
The class of 2017 definitely shouldn't miss this rare opportunity to make a permanent mark the walls of Niles West.