NWAce Hosts Haunted Trail
By Colene Gibson
October 18, 2010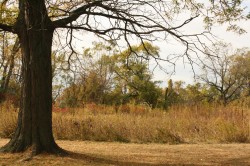 NWAce, the club of athletic leaders, will be hosting a haunted trail on the night before homecoming, Oct. 22, from 6 until 9 behind the school in the prairie with the admissions price of $3.
The Haunted Trail will have three to five "scare scenes" spanning from the prairie through the driving range and softball fields.  There will also be scary characters jumping out along the way in the forest between scenes.
"[The Haunted Trail] is to create more of a buzz before homecoming.  We want to get more kids involved," said NWAce sponsor Richard Costante.  "It's the Friday before homecoming to tie into the float building and give students more opportunities."
The NWAce members such as NWAce vice president, Jenny Corsey, and co-chair of committees, Patrick Melnick, share the same enthusiasm.
"Everyone in Ace is really excited.  We went out and walked the trail in the dark and realized just how much potential it has," Corsey said.  "I think students as well as the public will go through the trail and see all the hard work.  And for those who don't scare easily it's going to be a fun night anyways!"
Melnick agrees.
"I think it's going to be creepy.  I always thought the prairie was creepy , but at night, and with some of our adjustments and additions, we'll get people scared at least once," Melnick said.
This year's Haunted Trail replaces last year's obstacle course with the same hopes of increasing student involvement in homecoming, Costante said.
Although there is a $3-fee to enter the Haunted Trail, the event wasn't planned as a fundraiser.  The fee is to cover the cost of supplies for the Haunted Trail such as the costumes, the props, and the snacks for people waiting in line.