Boys Gymnasts Take Third at Conference, Qualify for State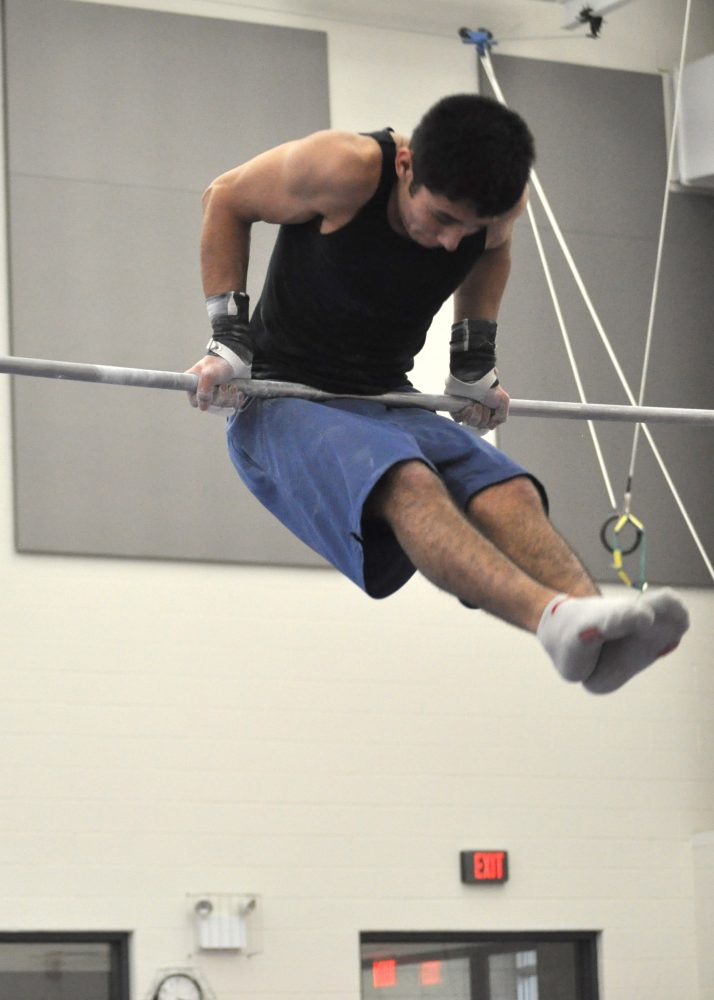 By Nick Goldwyn
April 27, 2012
The boys gymnastics team started the process of "building a dynasty" (the slogan on the back of their team shirts) last night as the team took third place overall at varsity conference and qualified nine of its 15 seniors to compete at the All-Star senior meet.
The team started off strong with two seniors placing in the top 10 on floor. Seniors Casey Mahoney Muno and Danny McCaffrey scoring 8.9 and 8.7, respectively.
The Wolves moved on to place two seniors in the top 10 on horse as well. With senior Brent Quimosing scoring 7.8, and senior captain Ari Lazar scoring 8.7.
From there Niles West placed in the top 10 at least once on all the other events, with the highlight of the night coming when senior Josh Nicolasin placed in the top three on rings (with a score of 8.2) only a week after injuring himself on vault.
The team scored a 134.3 overall and finished third at conference between the two powerhouse schools from the Glenbrook district in the CSL South conference.
Overall the team also qualified nine senior gymnasts to the Senior All-Star meet which will be held at Niles North the week after State.  Lazar, Quimosing, McCaffrey, Nicolasin, Mahoney Muno, Paul Mis, Chris Dwyer, David Glikin, and Alexander Pravednyy all qualified to be senior meet atendees.
Lazar said that the team competed well and that they are looking forward to sectionals after the meet.
"As a team I felt that we competed extremely well, and I am incredibly happy with how we finished at conference. Now it's on to sectionals," he said.
Sectionals begin Wednesday, May 2.