Fire Mike Martz!!!
By Nick Goldwyn
November 3, 2010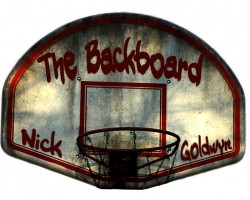 Do you know what comes up if you type in the words "fire" and "Mike Martz" into Google? Well, next to his Wikipedia page and a story about how he was fired from his jobs with both the 49ers and Lions is a link to a website, a website that was published back when Martz was still the headstrong head coach of the St Louis Rams, a website that time and time again states the same phrase running through every Chicago Bears fan's mind: FIRE MIKE MARTZ!!!
Let's backtrack, if you don't know who Mike Martz is (then you probably don't watch a lot of football), he is the highly controversial, pass-first, run-never Offensive Coordinator of the Chicago Bears, and maybe the biggest reason why the Bears (after starting 3-0) are now 4-3, barely clinging to the division, and without drastic offensive changes about to lose our next game against Buffalo.
Why should Mike Martz be fired? Because he (simply put) loses football games. In our first three wins, the Bears were sacked a total of eight times; in the last four games, we have been sacked 19 times. Why? Because of Mike Martz's vertical passing style, horrible blocking schemes, and inability to work with what he's got. Since arriving over the off-season, Martz has tried to accomplish in Chicago what he did in St. Louis, namely create an amazingly diverse, complicated and dynamic passing game with a small number of run plays here and there. With our offensive line being shuffled around due to injuries and our running backs always out running pass patterns (as opposed to blocking), it's no wonder we've given up 27 sacks less than halfway through the season.  In addition, the Bears have one of the best runners in the league in Matt Forte who, given the chance, can shine on a steady diet of runs (Forte and backup running back Chester Taylor rushed for 218 yards in a 23-6 trouncing of the Panthers, our only win in the last four).
Mike Martz should not be completely to blame; to succeed with our new offense, both Cutler, Forte and the rest of the Bears' offense need to do some things. In Cutler's case, he needs to learn how to CORRECTLY throw the ball away when under pressure (throwing four interceptions to DeAngelo Hall when under pressure isn't exactly correct), and limit the number of bad decisions he makes per game. For Forte it's all about blocking: He needs to stay in the backfield and protect Cutler on some of the longer pass plays. It should be as easy as 1, 2, 3, Forte (sorry, had to say it). And, as for the rest of the Bears' offense, they just need to keep fighting through it, and hope things eventually get better.
I truly love the Bears; always have, always will–and that's why I think for the good of the team, we should do what that website says, and Fire Mike Martz. But we should wait till the end of the season, so I have someone to laugh at–and blame for the rest of the year.