What are the Hottest Clubs?
By Mara Shapiro
August 24, 2012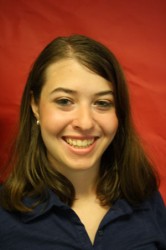 Now that school is back in full swing, it is time to get involved with clubs and activities! It is very, very important to get involved in high school. The clubs and activities that you choose look great for college, can influence your future career, and helps you time manage while hanging out with people who share common interests. Freshmen, I know that it's scary to go to that first meeting after school, but bring friends with and before you know it you'll become a dedicated member.  We have a myriad of different clubs at West, but I'm just going to give the details on the most popular ones at school.
I'm going to first start out with a philanthropic club. In this case it would be Dance Marathon. Dance Marathon chooses a charity every year, and through candy sales and other fundraisers, raise money culminating in a May dance. North and West conjoin to raise the money, and last year they raised $84,909.82  for Special Gifts Theatre.  This year's charity is Rustic Falls. Dance Marathon gives students a way to give back while going to an extra dance. It is also a great way to become a leader. One can become a Morale Captain or an Executive. Execs raise $300, Morale Captains $150, and dancers $100.  Students meet outside the window of the Student Activities Center every Wednesday for candy pickup/drop-off. Students can sign up in the Student Activities Center. Sponsors are Student Activities Director and science teacher Jessica Ogulnik and English teacher Dena Lichterman.
The next two clubs also have classes here at West. They are the debate team and DECA. Debate team competes just about every weekend against many different schools in the area as well as attending national competitions.  Debate offers a class that supplements the team. Many awards and prizes have been awarded to the team, even though they have only been official for two years. Debate meets after school. To find out more information contact sponsors  social studies teacher Eric Oddo and math teacher Matthew Fahrenbacher.  DECA is a business club that does everything from sell ice cream outside the cafeteria to selling flowers.  Last year, 14 students competed in the National competition in Salt Lake City, Utah. If you are a future entrepreneur, this club is definitely for you. Contact sponsor Eric Lueder for more information.
Another great way to get involved is to join the Fine Arts Department. Join choir, sponsored by Amy Brahnal, band, sponsored by Justin Johnson, orchestra sponsored by Steven Katz, and theatre, sponsored by Andrew Sinclair.  All of these activities can be interconnected and offer great ways to make new friends and become a part of something bigger. All of these activities acquire many accolades and all of the sponsors would be glad to discuss ways to get involved with students like you!
Lastly, get involved in student media. This can be the NWN (both online newspaper and broadcasting) sponsored by English teacher Evelyn Lauer and Eric Lueder, the Spectrum yearbook sponsored by English teacher Sharon Swanson, and the literary magazine Expressions, sponsored by English teacher Lisa DeNapoli. These clubs are a great way to have your voice heard, make new friends, learn teamwork and responsibility, and they look incredible for colleges.  All  of the sponsors would love for students to email them because they could always use extra staff members!
These clearly are not the only clubs offered here at West. There are many other cultural clubs, academic teams like Model UN , philanthropic clubs, etc. You can check out the club information on the 10th Period website, email sponsors, stop by the Student Activities Center, or attend the Student Activities Fair starting Tuesday, Sept. 18. The possibilities are endless, and they will influence you and your future endeavors. Choose the clubs and activities that interest you, and don't get too overwhelmed!