"The Laramie Project" to Kick-Off Theatre Season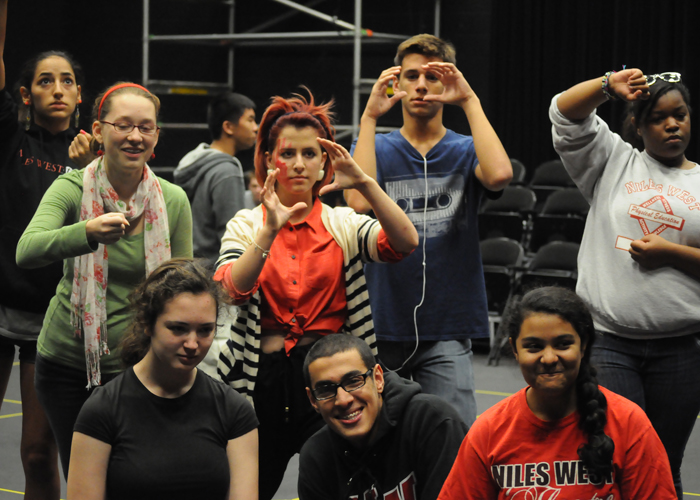 By Mara Shapiro
September 12, 2012
Theatre will be performing its first production of the year, "The Laramie Project," Thursday, Sept. 20 through Saturday, Sept. 22 in the Black Box Theatre.
"The Laramie Project" is about the 1998 brutal murder of Matthew Shepard in Laramie, Wyoming. Shepard was murdered because he was gay.  The play focuses on the aftermath of Shepard's murder.
Theatre director Andrew Sinclair chose this play to start off the "I am who I am" theme because it will entertain while conveying a powerful message.
"["The Laramie Project"] is good theatre. It is an important play. The audience will be entertained without thinking, but they will be changed," Sinclair says.
The play has been adapted from the Techtonics company. Members of the company traveled to Laramie and interviewed various townspeople. The dialogue is 100% real; none of it is fiction. 60 characters will be portrayed by 15 actors. Some actors have come into contact with the real Laramie people via Facebook.
Senior stage manager Sam Elkin says that students should come because the play shows that hate violence can occur anywhere.
"Something bad happens in a small town, Laramie. Skokie is a small town. We're trying to get the message across that this can happen anywhere," Elkin says.
Senior Emma Zivkovic, who plays  agrees.
"People should come see it because it is not just a play. It is reality. This is a true story of a tragic event defining the small town of Laramie and it's because two kids decided to commit a hate crime towards an innocent person just because he was gay. While putting on an amazing show, we are also reaching out to the audience and reminding everyone that accepting homosexuals is something to strive towards. What the  people of Laramie would say, 'live and let live'," Zivkovic says.
The show opens up Thursday, Sept. 20 at 10 am, a free community performance. It continues on Friday, Sept. 21 at 4 and 7:30 pm, and finishes  Saturday, Sept. 22 at 4 and 7:30 pm. Tickets for adults cost $10, and for senior citizens, students, and children, the price is $7.
"People should come because it is an important part of our history. We need to learn that this can happen and label a town forever. The play is not just about some gay kid who gets murdered…. the people of Laramie are now labeled as homophobic and ignorant because of this," Sinclair says.