2012 Golf Preview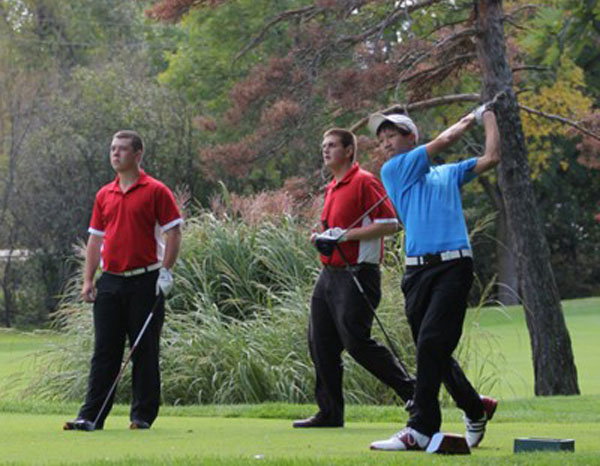 By Rebecca Yun
September 4, 2012
Probably the most unacknowledged sports team at Niles West, the golf team is flourishing this year and it looks like their streak isn't about to end. The NWN got the chance to meet up with head coach Mitch Stern to discuss goals for the team, important meets for the season, and the four girls on the team.
NWN: How is the team looking this year?
Stern: So far, we're off to a really good start. We have played eight matches, seven of which we did pretty well in. We had an off-day, but that's okay. The kids are really focused and they put it all on the line. Most importantly, they care.
NWN: What are some team goals this season?
Stern: We'd like to make it out of regionals and be a sectional qualifier. Hopefully we will send players to the state tournament. Individually, each kid would like to keep getting better and perform at his or her best in each match.
NWN: How has the team improved since last year?
Stern: Well, you have to be consistent. We did well in seven out of eight matches, and we played good, consistent golf. We had more good days than bad so far. Consistency is the key to golf.
NWN: What are some important meets this season?
Stern: We have three very prestigious weekend tournaments at New Trier, Zion Benton, and Wheeling. All of the best golfers in state are going to be at those games. The team is surrounded by good players, which allows them to become more competitive and play their best.
NWN: What are some improvements that the golf program needs?
Stern: We could use more kids interested in golf that want to join the team. It's always good to give things a shot, so why not golf? There are four girls on the team this year, which is rare. They took a chance and it payed off because now they're on the team. If anything, it was courageous. Now the girls have a chance to compete at a high level of golf. It's very tough to be a girl playing on a boys' team.
NWN: Who are the top team contributors this year?
Stern: We have a strong varsity team this year. There are seniors Brandon Moy, Jacob Malina, Alex Darville, juniors Nate Lee, Brett Pechter, Andy Garcia, Roy Slowiak, Jeremy Erjavac,  and freshman Skylar Levine.