Say Goodbye to Poptarts: Vending Machines Now Contain Healthier Snacks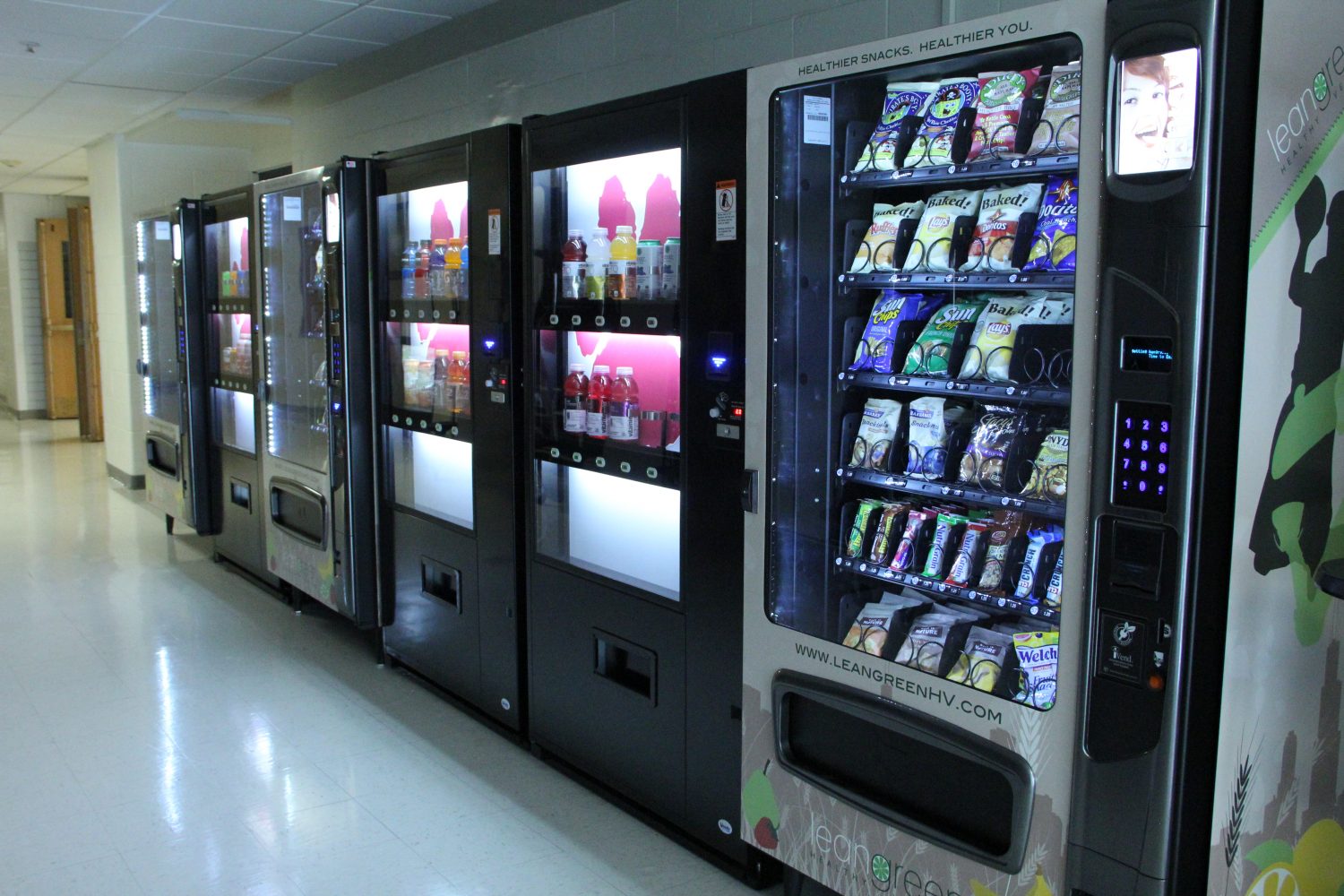 By Gabrielle Abesamis
September 7, 2012
At the beginning of the school year, students might have noticed that the products in the vending machines went from potato chips, Poptarts, and soda bottles to corn chips, granola bars, and tea.
In an effort to give healthier food options for Niles West Students, the school board decided to change the vending machine company from Aramark to Lean Green Healthy Living.
"The vendor agreed to work with our building principals and students to select what kind of food and beverages to provide. In keeping with D219's goals to foster environmental sustainability, we developed a Vending Machine Sustainability Strategy that sets out goals for the future," said community relations director Jim Szczepaniak.
[media id=213]
The Vending Sustainablility Strategy states that products are 35% or less fat per serving,  less than o.5 grams of trans fat per serving, and less than 480 miligrams of sodium per item. At least 95% of the products are completely organic.
" One of the district's initiatives is to provide healthy food like the food from Organic Life.  The board looked for a company that matched Organic Life's healthy and green options, and [Lean Green Healthy Living] won the bid," said assistant principal Kendall Griffin.
Compared to last year, there are more features in the machines that Lean Green Healthy Living provide. According to Griffin, by the end of the school year or within next school year, the machines will be able to take credit cards and IDs  for payment.
"The machines look really cool, but it's super pricey! Chips used to be a under a dollar and now they raised it to 25 cents more. You can get a large Arizona for a dollar, but a can of tea is $2 in the vending machines," said junior Joerlyn Manalang.
The school administrators do not have full control over the prices of the products.
"Like the Whole Foods, it's more expensive for healthy food. Cheap food is usually cheap because it's not good for you," Griffin said.
Loading ...