GSA and Theatre Partner for "The Laramie Project"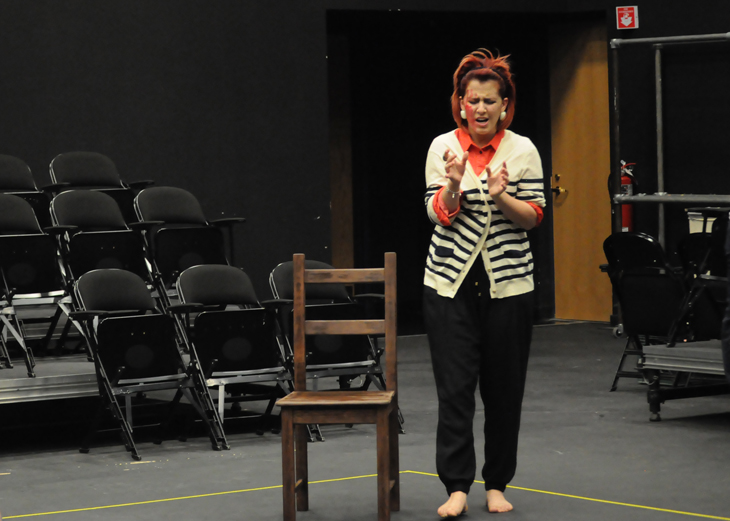 By Mara Shapiro
September 19, 2012
GSA(Gay-Straight Alliance) and the theatre department are holding a candlelight  vigil in front of  the Black Box Theatre (door 24) from 6:30 pm to 7:30 pm on Friday, Sept. 21 in honor of the production "The Laramie Project."
"The Laramie Project" is a play about a boy named Matthew Shepard who was murdered in Laramie, Wyoming in 1998 because he was gay. The vigil is a promoter of peace in the community that will discuss not only the bullying and discrimination of gay, lesbian, bisexual, and transgendered students, but anyone who has felt discriminated against.
Psychologist and one of the GSA sponsors  Dr. Kim Landini says that the vigil is a safe haven for all students who have been bullied or discriminated against.
"[The vigil is a place] for kids who have been bullied or discriminated against. It brings awareness and shows remembrance for Matthew Shepard. A lot of students don't realize that this[bullying] still goes on. The vigil brings people to a place to respond. It's part of a bigger plan.This is not just for GSA students, but for all kids who are bullied. There are kids who might think they are gay, and aren't, but bullied for thinking this way," Landini says.
According to Landini, students will be reading real stories from newspaper articles, thebullyproject, and from Niles West students' experiences.
Theatre Director Andrew Sinclair feels that the vigil is a good real life application of the play.
I think it is a great idea and brings the message of the show outside of the theatre and into our community. I think it is a nice way to take a moment from our busy lives to focus on the possibility of peace.  Wouldn't it be great to live in a world where respect and love triumphed over hate?  Yes, it sometimes seems like a pipe dream … but we are a country of dreamers and I think we can make it happen.  It is your generation that can make that a possibility," Sinclair.
Senior GSA member Dannielle Meheaux says that it is important for students to see that their peers are bullied because of their sexuality.
"It's important that people hear stories about people being bullied because they are gay," Meheaux said.
Senior GSA member Lolli Reyes feels that the vigil is a good way to show respect.
"It is in honor of kids who have been discriminated against," she said.
"[The vigil] is to promote peace and acceptance. It shows individualism as a resource, [providing for] a richer school. The presentations from the kids here are really important because it shows people that the bullying is not far away," Landini says.
"The play ends with the song "Imagine" by John Lennon … I think those words will exit with the audience and will give substance to the event that is happening outside of the theatre," Sinclair says.