Red Team Dominates the White in Annual Powderpuff Game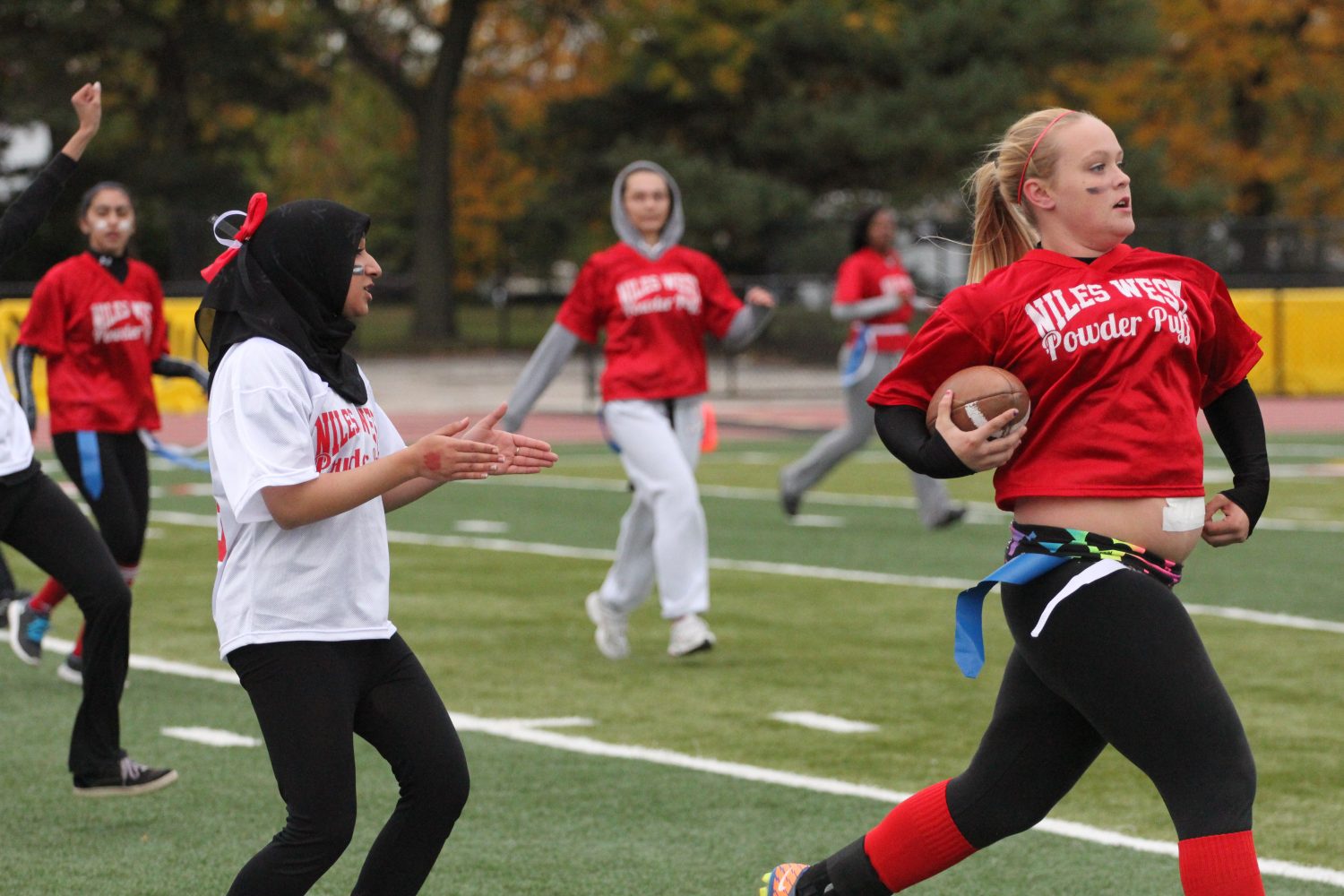 By Hafsa Wahid
October 7, 2012
The freshmen/senior team defeated the sophomore/ junior team, 32-6, in the annual Powderpuff game on Friday, Oct 5 in the Basrak Stadium at 1:40 pm.
As twenty people stood in the stands the white team struggled to catch the ball and make a touchdown. As the commentator called it, it was a "record breaking crowd." The ball was thrown back and forth, the white team ran all over the field, but at the end of the day, the read team thrashed the white team by scoring three touchdowns. The white team was only able to secure one touchdown.
The reserve players standing on both sides kept cheering their teams, occasionally switching places on field. As the last 15 minutes of the game approached all hope for a miraculous win of the white team died down.
Junior Asiya Fatima, part of the white team, believes they tried their best.
"I thought we did an amazing job. We played our best and had great team spirit," said Fatima.
However, she also believes that there were some places for improvement.
" I think if we caught the ball and ran a little faster we could have won," said Fatima.
A part of the winning red team, senior Jawairia Nagani believes this win will make her senior year memorable.
"It was an amazing win! I couldn't believe we had won. It felt even better for us seniors because it was our last year and this was one of the things that would make it memorable," said Nagani.