Niles West Marred by Turnovers, Loses to New Trier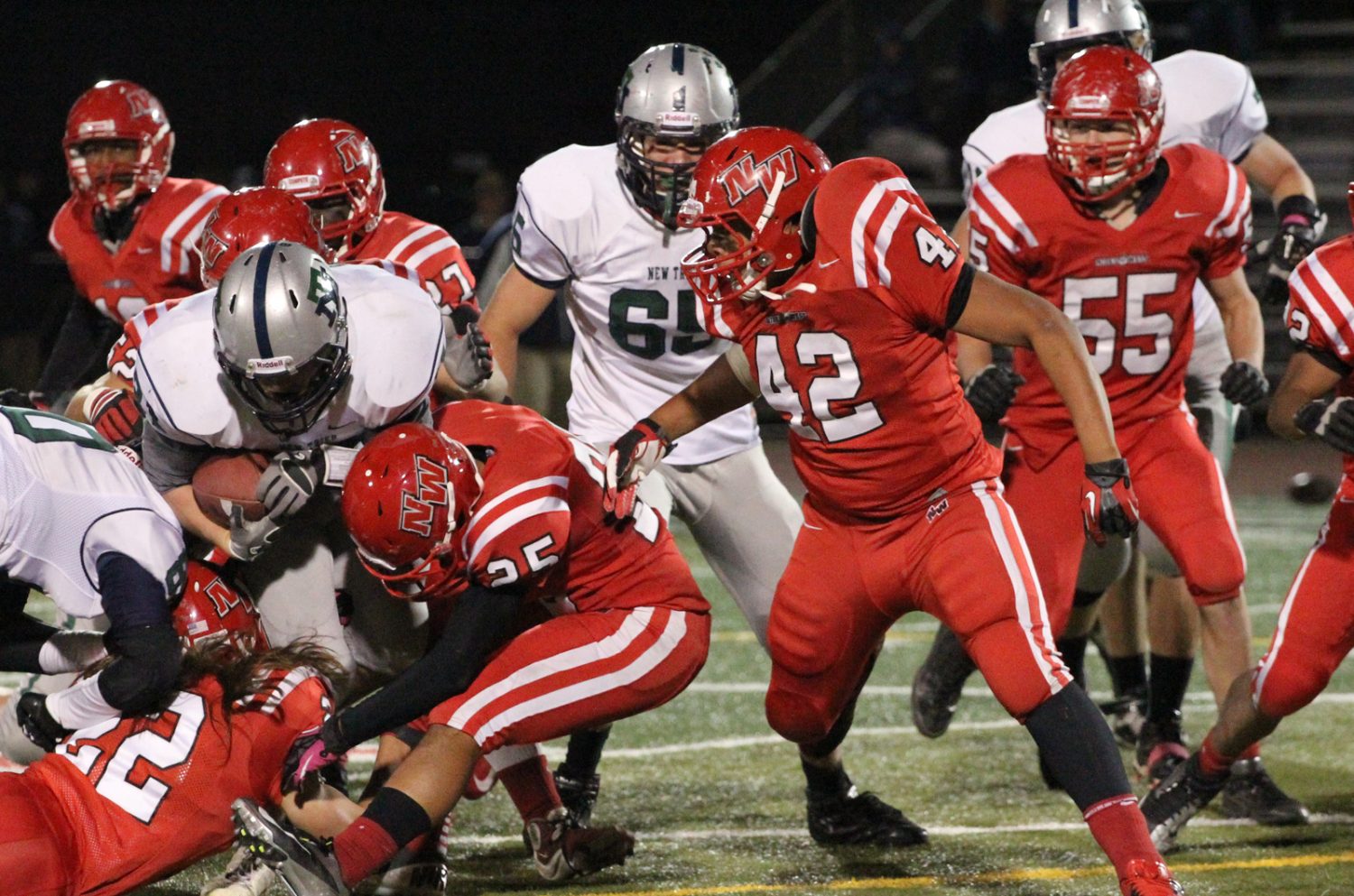 By Nate Schapmann
October 9, 2012
Even in weather of 48 degrees, the Niles West fans were out in full force last Friday for the football team's game versus New Trier.  Still, even the Wolves' resilient fans couldn't bear to watch the massacre that unfolded on the gridiron during the second half, seeing their team fumble the ball three times in a row to begin the second half.  In the end, the Trevians ousted the Wolves by a score of 29-7, with three of their touchdowns come directly off of our fumbles.
In addition to turnovers, penalties severely burdened the Wolves, with a variety of holding calls and devastating personal fouls called against them.
New Trier's offense was able to slowly eat away at Niles West's defense through small plays, utilizing runs up the middle, draw plays, and screen passes.  However, that's not to say that our defense was completely inept.  One huge defensive play came early in the game when New Trier appeared to be marching down the field for another touchdown, only to be stopped on 3rd and one.  The huge stop was followed up by a terrible New Trier punt, at which point the Niles West offense took over.
One of the team's only bright spots were the extraordinary passes between sophomore quarterback Tommy Galanopoulos and junior wide receiver Nick Johnson, as they led our only scoring drive during the first half.
Things started to go south to start the second half, and the Wolves began to fall apart.

Senior linebacker James Williams was disappointed with his team's performance, saying that simple mistakes were their ultimate downfall.
"Penalties and turnovers killed our gameplan.  It was disappointing that all of our outside stuff got in the way of our play tonight. We'll definitely perform better next Friday versus GBS.  We'll be ready."