2012 Nighthawks Preview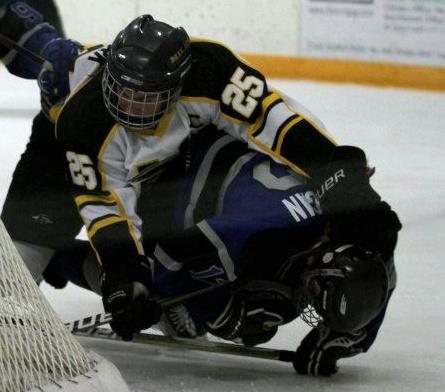 By Mara Shapiro
October 17, 2012
Combining Niles North and Niles West hockey players, the Niles Township Nighthawks are determined to succeed for D219.  The NWN got the chance to discuss the upcoming season with assistant coach Kevin Kruszynski  via email to talk about team goals, important games of the season, and how the team plans on improving.
NWN: How is the team looking this year?
Kruszynski:The Nighthawks have been pleasantly surprising, so far… This year we are playing at the Junior Varsity (JV) level in the Illinois High School Hockey League, North-Central Division… our team has players that attend both Niles North and Niles West, mostly comprised of underclassmen (freshmen and sophomores) and a few upper-classmen (juniors and  seniors)…we have had two  games so far, both of which we won.  Every time we hit the ice, we look more and more like a team… we have been progressively practicing and playing at a level that will enable us to compete in our division.  Every year tends to be a developmental year, but this year looks to be one of the most exciting years so far.
NWN: What are some team goals this season?
Kruszynski: Our main priority is to compete as a team  in our division.  We are realistically aiming to score above .500 in our standings (which means we would like to win as much or more than we lose) but we always have hope for a championship. [We want to]spread awareness of the Nighthawks hockey program  to the public and create a strong core of players that will compete for years to come.[ Lastly, we want to]get involved in community events/ build public relationships that will benefit everyone.
NWN:How has the team improved since last year?
Kruszynski: This year's team has many of the student athletes from last year… we ended up losing a few players that decided to branch out and play with more prestigious organizations (higher level of competition)… players that came back to play this year  have been developing a strong relationship with each other that is apparent by their play on the ice. This is a huge improvement because of the fact that we are starting to play as a team versus having a couple of great players do all the work… the team's overall camaraderie may be our most important improvement to our success this year (thus far).  We also have the benefit of having some skilled players that were retained from last year and recruited for this year.
NWN: What are some important games this season?
Kruszynski: Games against Carmel High School, Deerfield, Evanston, Highland Park, Maine, and Cary Grove will all be important games for us… they should all be exciting!!
NWN: What are some improvements that the hockey program needs?
Kruszynski: The hockey program has successfully rostered a team, what we really need is a huge fan base…when a hockey rink fills up with fans, the players on the ice take their game to a new level…it will sure make the experience worth while.
NWN: Who are the top contributors this year?
Kruszynski: The year has just begun, but some of our point contributors are [sophomore] Stefan Vlad from North, [junior] Nick Brummitt from West, [senior] Eli Sherman from West, and [sophomore ]John Kinne from North. Some players lead by example with their great physical presence.  Our captain [senior] Nick Clark from West [is an example].