Football Team Makes Playoffs, Parade Scheduled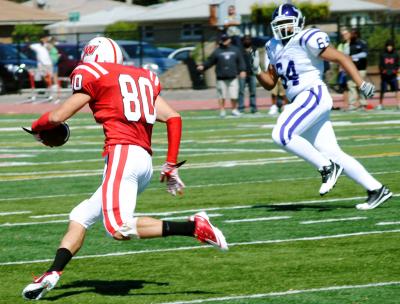 By Jackie Povitsky
October 24, 2012
Hang on for a minute...we're trying to find some more stories you might like.
For the first time since 2004, Niles West's varsity football team has made the IHSA playoffs. Due to the day off of school on Friday, West cannot host the usual sendoff for state series competitors. This Thursday morning, things will go a little differently in our attempt to extend our warm wishes to the team.
Led by the cheerleaders, football players, and marching band, there will be a parade throughout the first floor halls from 8:00 to just before 8:10. It will end in the main gym with cheers and the school fight song. Principal Kaine Osburn encourages students to join in the parade, to show their support for the team.
"This is important to the football team because it's the first time since the Mendenhall era that the football team has been to the playoffs. It is redefining the football program," said NWN sports editor Nate Schapmann.
We wish coach Scott Baum, the players, and the staff good luck this Saturday when they play the Palatine Pirates in Palatine at 2 p.m.