Wolves Football Loses to Palatine in the Playoffs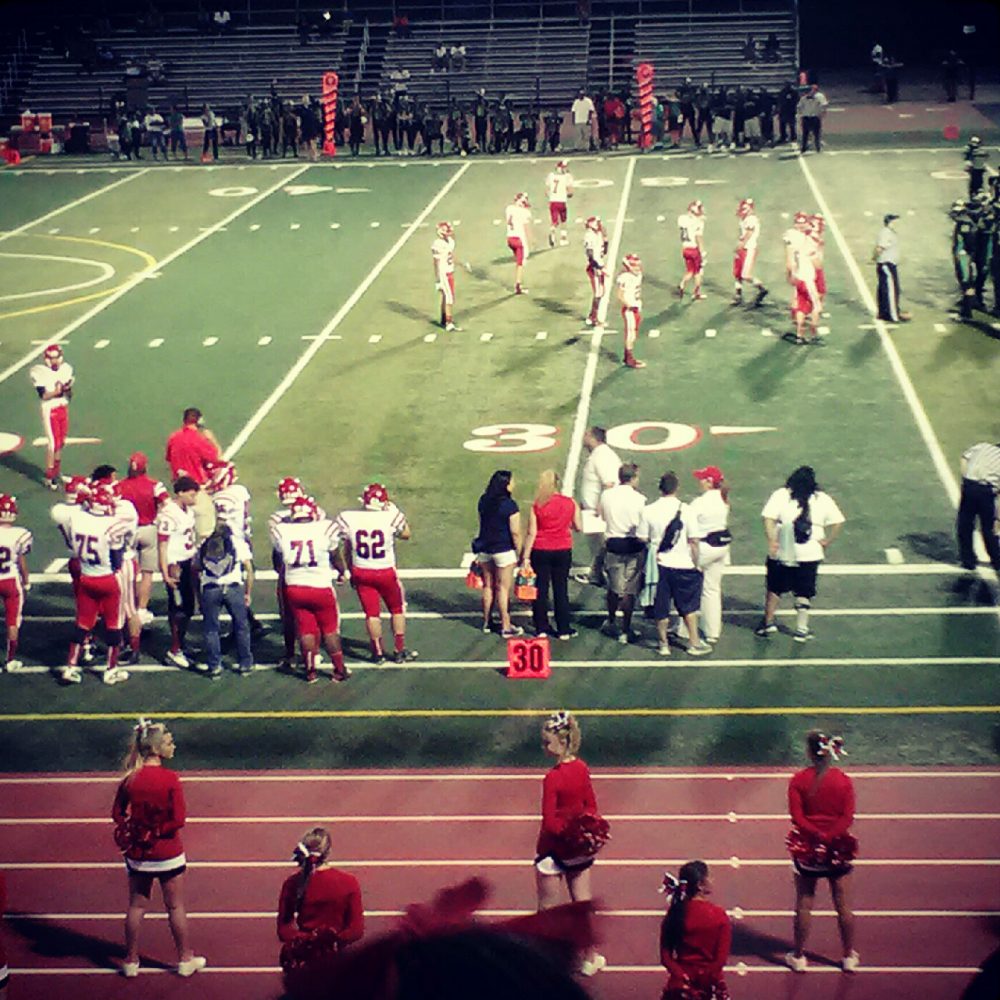 By Nate Schapmann
October 30, 2012
[media id=230]
The last game the Niles West Wolves football team played on a Saturday afternoon, they beat the Niles North Vikings for the first time in six years.  The showdown on Saturday, Oct. 27  would be a different story.
Spirits were high going into the game–it was the first time the Wolves had earned a playoff berth since 2004.  They'd earned a 14th seed in the playoffs, effectively disproving stereotypes about the team.
It didn't matter that they were clearly the "David" in this story; they were happy to be facing any opponent in the postseason, even if they were facing a "Goliath" like Palatine.
The Pirates scored quickly to begin the game, and the Niles West offense did little to respond upon getting their turn.  Palatine looked as though they would roll the Wolves' defense again on their subsequent drive, but senior Jake Glotzer responded by intercepting the Pirates and running it back for a touchdown.   The score was tied, 7-7.
Palatine's turnover woes would continue early in the game, as their offense fumbled but was able to recover.  The Niles West defense also seemed to be coming into their own, making a huge stop at midfield, forcing the pirates into 4th and 16.  Soon thereafter, things would start going downhill for the Wolves.
A number of turnovers in the second quarter gave Palatine fantastic field position.  The team began to collapse on all cylinders; the offense couldn't get a first down; special teams couldn't pin the Pirates farther down the field; the defense couldn't stop the Pirate's offense in the red zone; and they even gave up a long slant pass play that started on the far 40-yard-line.
While senior Tommy Williams scored a touchdown with 1:42 left in the half, the Wolves went into halftime disappointed as they had allowed 28 unanswered points.
The Pirates would continue to steamroll the Wolves during the second half, scoring 34 points, making the final score 69-42.
Senior linebacker James Williams said he was disappointed with the outcome of the game.
"It was kind of a bad way to end the season," he said.  "Simple errors like turnovers killed us throughout the game."
Still, the playoff game capped off a momentous season for the Wolves.
"It felt like the season ended way too fast, but it feels good to accomplish a goal that we seniors set during the summer.  We're proud to say that we're a part of something special, and I wouldn't have it any other way," James Williams said.