Taylor Swift has Fans Seeing "Red"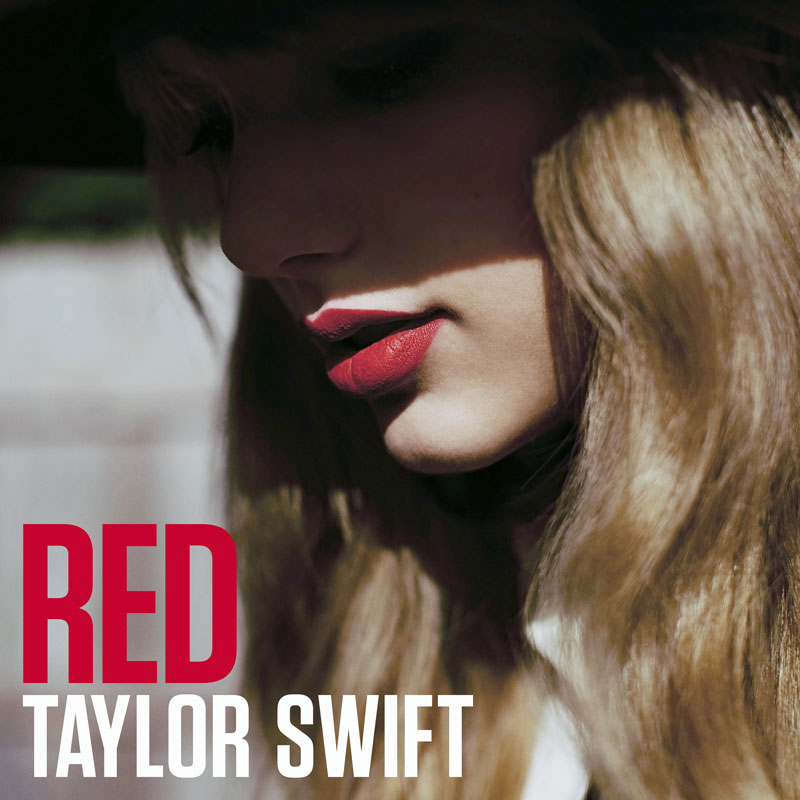 By Morgan Gstalter
November 7, 2012
After having three extraordinarily popular albums, the fourth time around must have been stressful. So, Taylor Swift decided to describe all the hubbub in one word: RED. Released on Oct. 22, Swift has already sold more than a million copies in her first two weeks. The country cutie is the first artist to have back-to-back million-dollar debuts since her third album Speak Now hit the record in 2010, according to USA Today.  Pretty impressive for a 22-year-old.
The notoriously vengeful Swift doesn't directly name names in "Red"; however she doesn't lose the powerful narratives in her deeply personal and detailed love songs.  She clearly wears her heart on her sleeve, perhaps helping to name the album "Red."
Treacherous: It's a toe tapper, this one. I personally think this is one of her best songs, lyrically. "This slope is treacherous/This path is reckless," is easy to comprehend the meaning behind, yet she displays her indecision and conflict. It gets stuck in your head, but not like in an annoying "Friday" by Rebecca Black situation.
All Too Well:  This is a little "blah," for lack of a better word. A slow melodic song, with a guitar and easy lyrics. When I mentally tally all of the songs on the album, this one slips my mind. When Swift writes direct narratives and specific stories, it's funny for the tabloid to try and guess which celebrity ex-boyfriend is the inspiration, but it becomes less of a blank canvas for listeners to apply to their own lives.
We Are Never Ever Getting Back Together: The single girl summer anthem. Admit it, when this came on at Homecoming, you had a little bit more fun.
Begin Again: If "We Are Never Ever Getting Back Together" is the final break up song that is blunt with a pop tone, "Begin Again" made me remember why I really love Taylor Swift. It's a pretty simple song with mostly acoustic guitar and an easy melody. It describes the story of experiencing someone good coming back into your life after someone not so good. It's the perfect follow-up or response to "We Are Never Ever Getting Back Together."
Red: The title-track of the song explores all the aspects of a breakup. The mourning, painful time followed by the respectful, appreciation of the relationship. Once again, however, Swift has begun to drift further and further away from country with this very rock-y type tempo.
22:  Sometimes, I wish I was older just so I could sing along with these lyrics more accurately. I'm a couple years off but even a 17-year-old can appreciate the upbeat and funny lyrics like, "It feels like a perfect night to dress up like hipsters and make fun of our exes."
I Almost Do: Taylor  Swift can sometimes be the author of a teenage girl's life's story.  There comes a point where you almost always look back on a relationship and wonder about a second chance or possibilities for the future. And Taylor Swift accurately describes the feeling. This song is very slow and melodic.
Stay  Stay  Stay: Not exactly a lyrical masterpiece, Taylor. I have to admit while the song is cute in it's upbeat and whimsical melody and the lyrics tell a cute story of a playful couple, it just doesn't do much for me. This does nothing to display her ability as a singer and a songwriter. It's a cookie cutter song.
The Last Time (feat. Gary Lightbody): I am a sucker for a good duet, especially with the lead singer of Snow Patrol, Gary Lightbody. They sing of the desperate attempts to fix an already shattered relationship. Even if you don't like country and prefer a more alternative feel (like the Snow Patrol sound), everyone could appreciate this song.
Holy Ground: I'm a big fan of jam sessions while I'm driving by myself and this has been my go-to song. Once again, no country influence here, unfortunately.
Sad Beautiful Tragic: Insert the "Not Impressed" McKayla Maroney meme here. It's too slow and describes songs that Swift has written time and time again. It's nothing new or interesting and is extremely repetitive.
The Lucky One: The story of the kids that got everything they wanted, but they aren't happy. When she describes, "as your name goes up in lights," you know she is talking about herself and her sudden rise to fame. She had grown up immensely in the eyes of the public, since she began working on her first album, Taylor Swift, at the age of 14.
Everything Has Changed (feat. Ed Sheeran): Sigh. Ed Sheeran, the  emotion-enticing British singer-songwriter whose acoustic melodies are gaining him international fame. This is probably one of my, if not my favorite, song.
Starlight: It's a party song, describing one night of fortune and fun when they were dancing like they were made of "Starlight" and "dreamed impossible dreams."
I Knew You Were Trouble: Another song about "romantic misadventures", as Swift described it on her Twitter (@taylorswift13) the night before it's release. This song is one of those "I don't need no man" songs.
State Of Grace: One major complaint from me and other Taylor Swift fans is that Taylor usually includes a "fan" song, one dedicated to the trials and tribulations of growing up and always reflects her career and her admiration for her fans. In her second album, it was "Fearless" and in her third, it was "Long Live." Maybe it is her growing up and talking more and more about love (if that is even possible), but I was a little salty that all the songs had a common theme: romance. Mix it up a bit next time, Taylor.