Work Continues on the New Conditioning Hill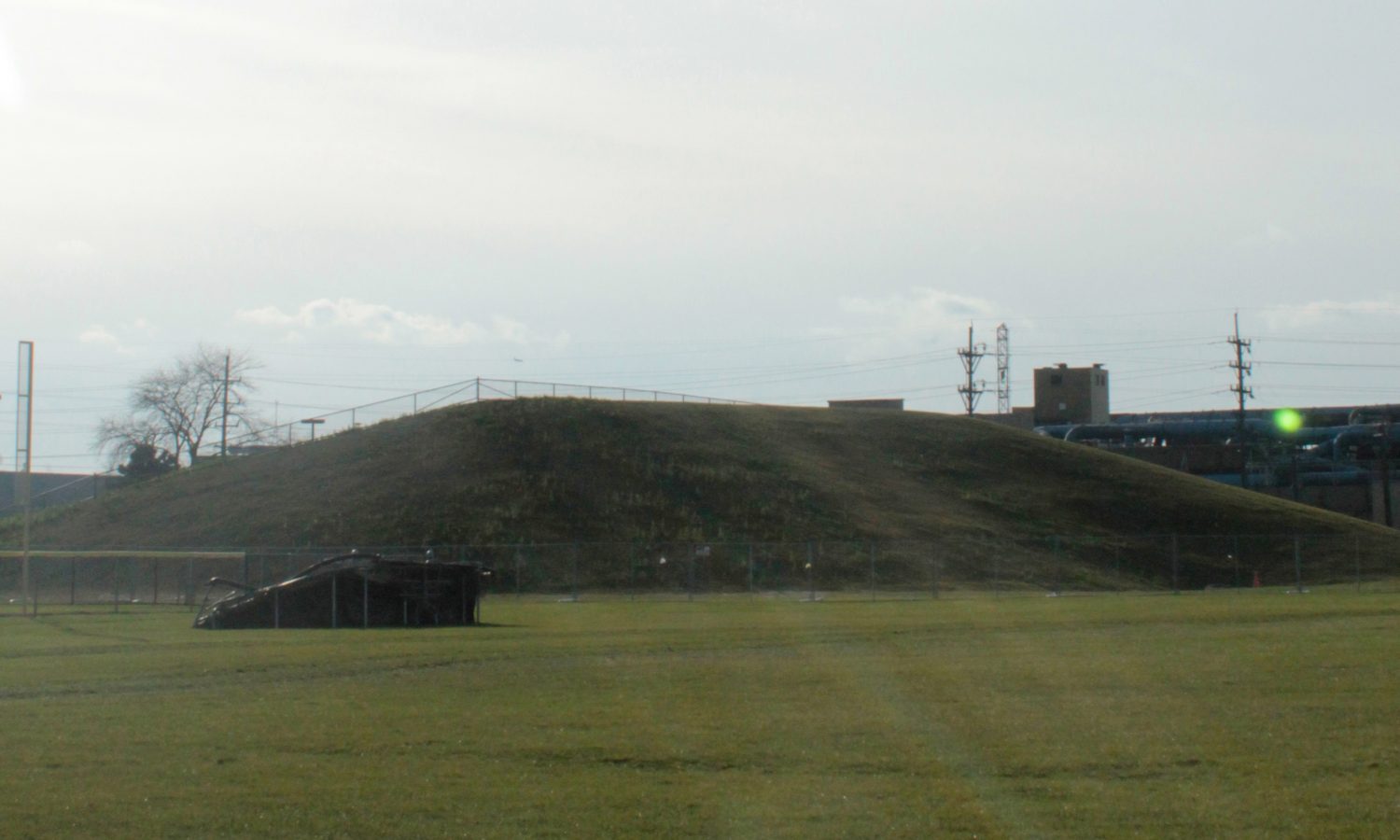 By Nate Schapmann
November 15, 2012
Before this year, the westernmost point of our campus was occupied by a seemingly inexplicable pile of dirt, but thanks to the athletic department and strength and conditioning coach Fernando Perez, the mound has been transformed into the grassy hill we see today.
Perez, the original proponent of the hill (or "Wolf Mountain" as he calls it), said he was enthusiastic about the potential it offers for training.
"[The hill] provides our strength and conditioning and varsity P.E. classes with a more organic means of conditioning," he said. "It'll enable us to get them out of the weight room, and it's another means of speed training."
The hill was expected to be ready in Sept., but the project is dependent upon the construction of Niles North's new pool.  According to Perez, the excavated soil from North's project was used to form the new hill, and when their construction was delayed, it also delayed the hill's opening. The hill is now set to open in April.
Perez said he was also excited about how the Niles West athletic teams will be able to use the hill.
"Track and field will definitely be using the hill in their training, and it would be great if we could somehow incorporate it into our cross country course.  It would definitely be something that would set our course apart from the rest," he said.
The student response to the hill has been mixed, with athletes looking forward to the training opportunities it presents, to apprehensiveness to running it.
"It [the hill] will definitely help our teams in their training, but I know a lot of people won't want to run up it.  Also, it's super steep going up and down, so it may be considered a hazard during a cross country race or regular training," said junior cross country runner Sergio Dorado.