Theatre to Present the World Premiere of "The Musical Adventures of Freddie the Frog"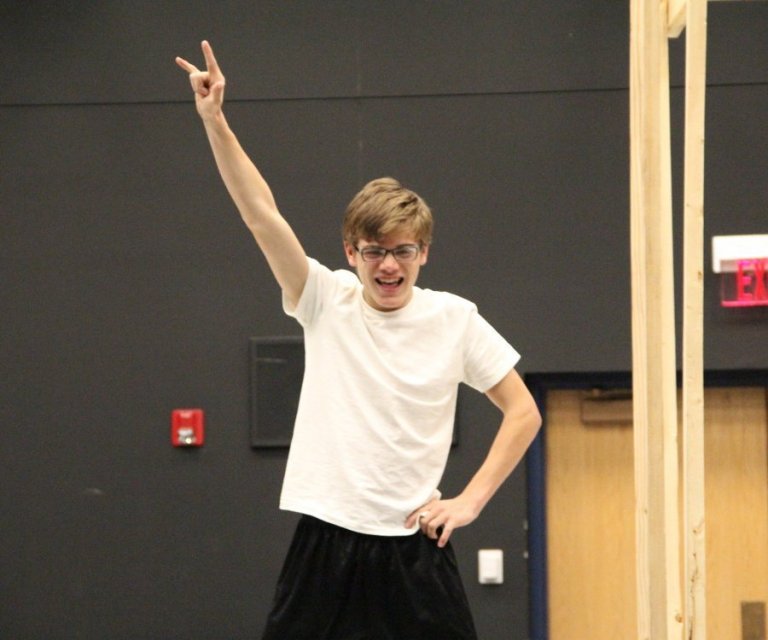 By Mara Shapiro
November 30, 2012
Niles West Theatre is set to put on "The Musical Adventures of Freddie the Frog" as their annual children's performance Thursday, Dec. 6 through Saturday, Dec. 8 in the Robert L. Johnson Auditorium.
The musical is based off of the children's books by Sharon Burch. Burch was a former student of former Director of Fine Arts Mary Jo Papich. Theatre Director Andrew Sinclair worked with Burch throughout the whole summer on the script. Niles West will be the first to perform the musical, making it a world premiere.
Sinclair said that West Theatre likes to try new productions.
"We pride ourselves in doing something that has never been done before. We adapted "The Perks of Being a Wallflower" and were one of five schools putting on "Air Guitar High"," Sinclair said.
The musical will debut Thursday, Dec. 6  at 10 a.m., a free community performance. "The Musical Adventures of Freddie the Frog" will continue its run on Friday, Dec. 7 at 10 a.m. (another free community performance), with two more showings at 4 p.m. and 7 p.m. The show will finish with an afternoon matinee at 2 p.m. on Saturday, Dec. 8. Tickets for students are $7, and for children, adults, and seniors, the price is $10.
"It is important that when you're in high school students know that while they're maturing, there is still a little part that's a little kid inside. This play captures that inner child," Sinclair said.
Junior Cameron Broderick, who plays Freddie the Frog, thinks that students will learn more about music through watching.
"Students should come because if they have kid relatives/ kids they babysit, it would be an awesome experience for them. The show teaches kids how to read music and the scales on the grand staff. It also really applies to kids of all ages- including the highschooler who's young at heart. I love transforming into the 7-year-old Cameron equivalent, and who knows- maybe  [highschoolers] can learn to read music too! Music changed my life, and I'd love to share it and see if maybe it can change anyone else's," Broderick said via email.
Senior Alex Wood, who plays Eli the Elephant, believes students should attend the show because of the interesting costumes.
"You get to see me in a giant elephant costume. It's three times the size of the one in "The Jungle Book,"" Wood says.
Sinclair agrees with Broderick that the audience will gain knowledge through attendance.
"It's cool to be the first people to see something that is a world premiere. The play teaches kids how to learn music. The audience will be able to shout and dance and will leave knowing all the notes on the scales. The technical elements are the star. There are over 30 puppets and costumes. We tried to put  what was on the page of the book on the stage," Sinclair said.