DECA Quartet Wins Fourth Place at Innovations and Entrepreneurship Conference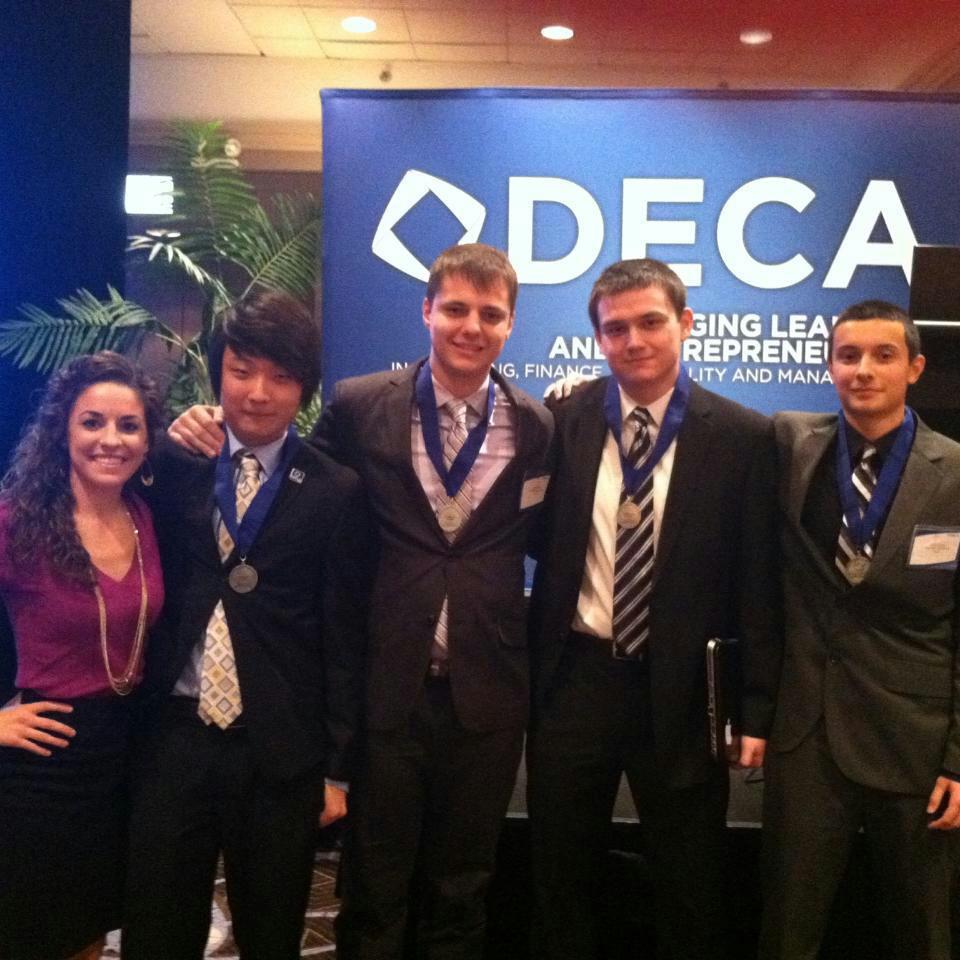 By Mara Shapiro
November 15, 2012
The DECA quartet of seniors Amir Durakovic, Stephen Kim, Aid Idrizovic, and sophomore Yakub Pirzada took home fourth place at the Innovations and Entrepreneurship Conference held at the Merchandise Mart Plaza in Chicago Thursday, Nov. 8 through Saturday, Nov. 10.
An estimated 250 DECA students from across the nation, comprising 50 teams of four or five people, participated in the conference. Teams had to make a product out of plastic bags and present it to a judge.
"Our product was school supplies made from the bags to provide for those who maybe can't afford school supplies," Durakovic said.
DECA sponsor Jean Attig feels that the team worked well together in coming up with a winning product.
"From the beginning, they were open to each other's ideas, played to each one of their strengths, and had a great work ethic throughout the entire process.  Their DECA experience was very diverse, but their ability to come together as a cohesive team was awesome.  Their idea was completely original and creative compared to their peers.  They also made sure that their product was usable, sustainable and had the element of civic consciousness," Attig said via email. 

Kim feels that the team's chemistry contributed to their performance at the conference as well.
"I think we were more successful because our team knew how to work well together. We each had our own role in our presentation, and each member did what they were supposed to really well. And the majority of our group also has been a part of DECA for many years," Kim said.
Durakovic came away with knowledge that will assist him later in life.
"I learned that working together as a team and having time management skills gets you far," Durakovic said.
Attig feels that all the members from DECA who participated learned valuable lessons.
"I think all the DECA members had a greater understanding of the importance of innovation when being an entrepreneur," she said.  "They were able to network with other DECA members from around the country and to meet successful entrepreneurs that they wouldn't otherwise ever have the ability to meet and network [with].  They also were able to improve their team building and presentation skills for our future competitions."