Controversy Arises over Potential Calendar Change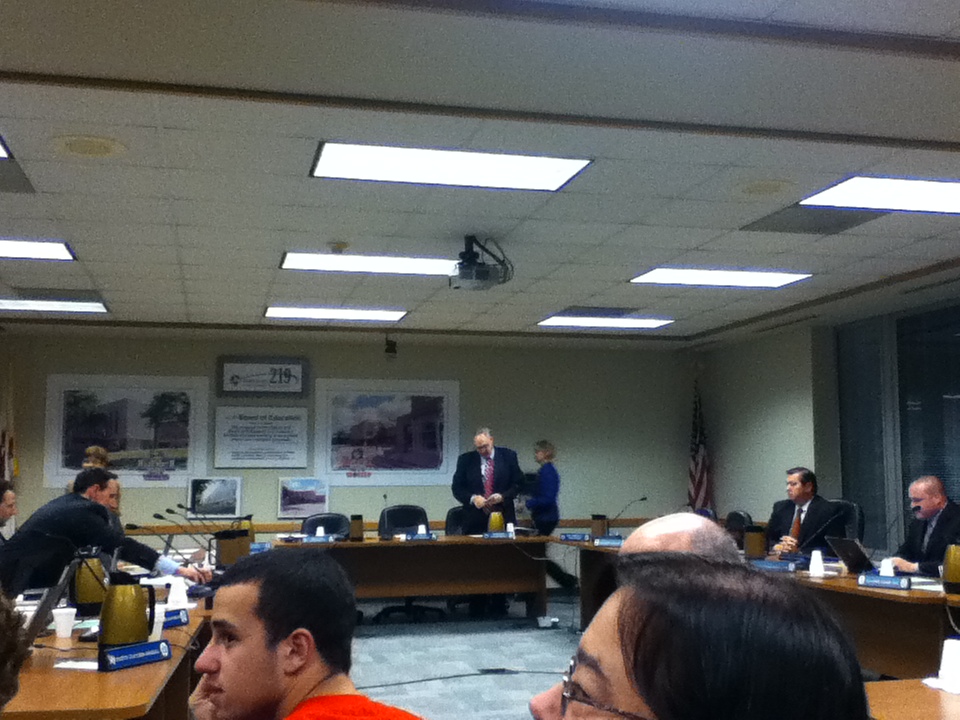 By Ivana Kosir
November 16, 2012
After last week's town hall meeting, it is evident that the potential school year calendar's origins are not clear. The questions still stand: who wanted the proposal, and who initiated the process of creating a new calendar?
At the town hall meeting, Niles North principal Ryan McTague said the proposal was student government's idea, yet student government does not take the credit for it.
"Niles West student government does not support the calendar change," said student government vice president and junior Stephanie Knorr during the meeting.
According to student government sponsor Matt Wiemer, student government was not initially interested in changing the school year calendar.
"The notion that student government came up and wanted it is false," Wiemer said. "The presentation the board gave made it seem like student government wanted it."
According to Wiemer, principal Kaine Osburn addressed director of student activities Jessica Ogulnik, who asked student government to create a mock school year calendar, after students requested a new calendar to him. Whether other students asked Osburn for this change, Wiemer said he doesn't know, but it was not student government's idea.
"Student government was given the task of [creating a mock calendar]," Wiemer said.
However, Osburn and Ogulnik said this is not the case.
According to Ogulnik, student government was unhappy with finals being after winter break last year, so they addressed Osburn. Osburn agrees.
"Student government, more than a year ago now, which means different individuals in government than are there now, expressed a desire to have a calendar wherein final exams and first semester ended before holiday break," wrote Osburn in an email.
Osburn suggested that they write up a proposal for a calendar, said Ogulnik. Once students saw how early school would have to start in August to balance out the semesters, students weren't sure if the change was worth it, she said.
"They drafted the calendar, and a bunch didn't like it," she said.
According to a recent survey distributed by Ogulnik and student government, 71% of the 441 students who completed the survey would prefer to have finals before winter break. Additionally, 53% would prefer to start school two weeks earlier if it meant ending the school year before Memorial Day.
Although there is a clear majority on a preference to have finals before winter break, the calendar change does not have an obvious winner.
"The calendar survey was all over the place. There's not a clear decision on the calendar," Ogulnik said.
A survey was also sent to parents of the local feeder schools. However, Amy Kaye's AP statistics students analyzed the survey, and they concluded the survey would overestimate the amount of school parents in favor of this change for two reasons.
"We found non-response bias present in the sampling method, and considerable response bias in the wording of the survey," wrote students of the AP statistics class in their statistical analysis of the calendar change questionnaire.
Current senior Isabelle Davis wrote an opinion piece regarding finals before winter break, which was published Jan. 13, 2012. According to NWN adviser Evelyn Lauer, this article was the catalyst for the calendar change.
"This column seemed to have started the conversation at West regarding the calendar change," she said . "After this piece was published, I was told by Ogulnik that student government was working on a proposal; however, Izzy's piece was the first time — that I know of — that a student brought up this idea publicly."
According to an April 2012 poll by the NWN, 38% of the 146 participants of the poll wanted to take finals before winter break.
Knoor said this debate is neither good nor bad.
"It's just miscommunication. There is no bad guy," Knorr said.