"You Make a Difference" Breakfast to be Held for Students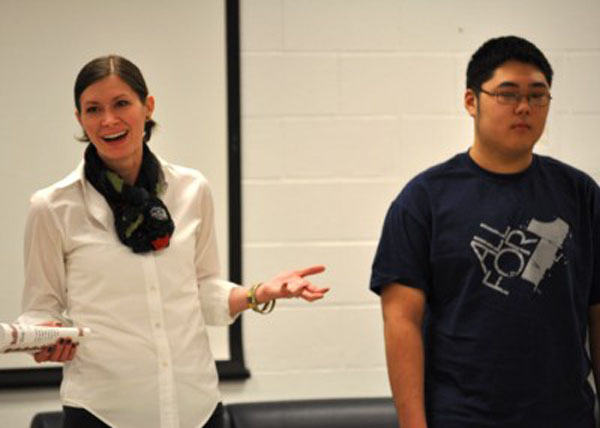 Hang on for a minute...we're trying to find some more stories you might like.
In an effort to recognize students'  efforts, the "You Make a Difference" breakfast is scheduled to be held on Wednesday, Jan. 30 at 7:30 a.m. in the cafeteria.
This breakfast recognizes students who have portrayed exceptional behavior in terms of extracurricular activities, academics, and interactions with fellow classmates as well as with teachers. These students are the students who have helped their own classmates improve in classes, and have shown commitment and improvement in their own academics.
The students are nominated by the staff members, who then attend the  breakfast with the student to award the student with a certificate honoring the student for his or her accomplishments.
"It's also important that [the nominators] try to attend the breakfast with your nominee. While we understand that it's not always possible to do so, it's particularly meaningful to the students to have [them] attend," principal's secretary Judy Wheatman said.
The nominees for the 2012-2013 "You Make a Difference" recognition are: Courtney Nielsen, Joey Retondo, Sadia Ansari, Jasmine Phann, Ramone Lewis, Minne Phan, Larisa Mihaila, Johnny Ress, Madeline Lauritson, Gracie McDonagh, and Matilda Zenki.
The students who are nominated for this award said they feel a sense of accomplishment. They also are inspired to pursue greater goals for the future.
"Well when I got this award I super confused on what did I do. So during seventh period I asked Ms. Bower what did I help with. She didn't reply– she just smiled, then a student went over and said because you gave a lot to a homeless family. Honestly after hearing that I was so happy. It pushes me to give and not always want, because the little things in life will benefit you later in life," freshman Jasmine Phann said.
"It's an honor to be appreciated for hard work," junior Gracie McDonagh said.