"Dogs Eating Dogs": Throw Blink-182 a Bone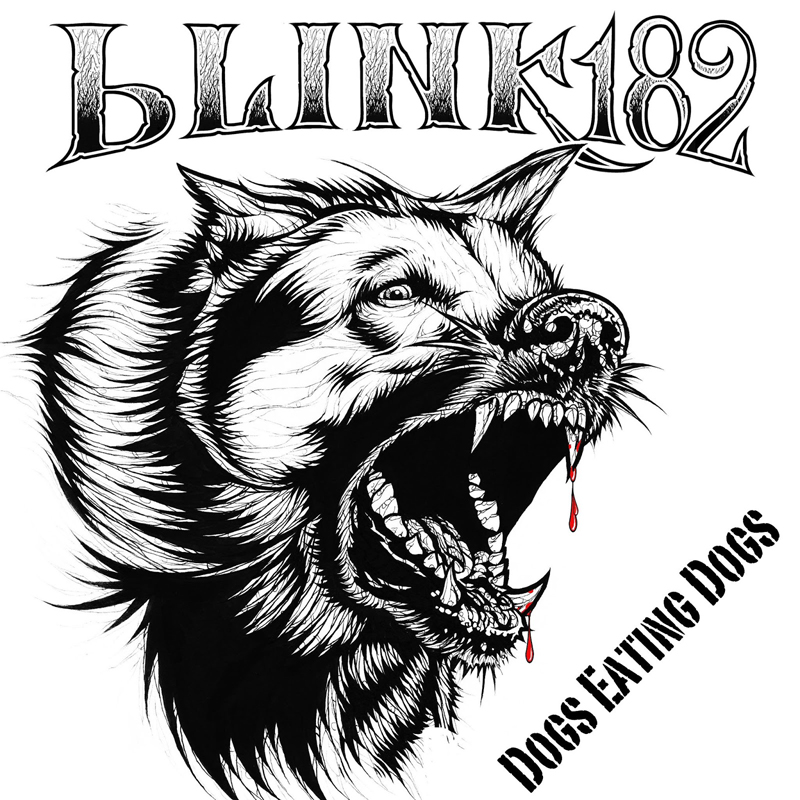 By Danny Thompson
January 23, 2013
Just over a year since their last release, Mark, Tom, and Travis are back with their latest effort, "Dogs Eating Dogs" EP.
Overall, it's not a terrible collection of five tracks, but at the same time it fails to recapture the spirit that made millions of teenagers fall in love with them.  The song that comes closest to their formerly youthful spirit is the aptly named opening track, "When I was Young," about growing up.  That's really the story of the album.  Even though they are married, they still try to write songs about girls.  They aren't teenagers with crushes anymore.  Mark (40), Tom (38), and Travis (38), are all old enough to potentially be your parents, have kids, and are, or have been, married.  You can't write songs about that beautiful girl who doesn't know you exist when she sleeps next to you every night.
What's missing the most, though, is the humor.  Almost all of Blink's other releases had tracks that were bitingly sarcastic and funny.  They all had verses that you could quote over and over again.  Their latest album just doesn't have that.  "Dogs" is a collection of five radio friendly tracks that don't have much left after you listen to them once.
When compared to 2011's "Neighborhoods" though, it is definitely an improvement.  The band stated before recording Dogs that they felt, for a variety of reasons, that "Neighborhoods" was not their best.  For "Dogs," the band recorded the album together, instead of in separate rooms, the way "Neighborhoods" had been done.  The improved recording process definitely helps the sound and feel of the album.
The best song on "Dogs,"as I mentioned, is the opening track "When I Was Young."  The track that strays most from Blink's traditional pop-punk sound is "Pretty Little Girl," which guitarist Tom Delonge wrote for his wife.  It features synthesizers and additional vocals from Yelawolf, who has collaborated with drummer Travis Barker in the past.
Maybe it's just that I'm a teenager so I prefer the music that they made when they were teenagers, but Blink's latest doesn't have the power to invoke the same emotions that many of their past albums were able to.  So throw "Dogs" a bone, and see what you think.  All of the songs from the album can be listened to here.